EMEET OfficeCore Luna Lite (2 Pack with Daisy Chain)
Translation missing: en.EMEET OfficeCore Luna Lite (2 Pack with Daisy Chain) is a bundle of 2 EMEET OfficeCore Luna speakerphones and an EMEET daisy chain cable, featuring high quality but an affordable price
¥14,007
¥18,000
メーカー希望小売価格
360° Voice Hunter

Multiple highly sensitive microphones ensure 360° sound pickup. By this, you can get up and have a cup of coffee during a meeting without worrying about the sound being missed.


VoiceIA®

Intelligent Noise Cancellation

With the patented VoiceIA® DSP algorithm, it enhances human voices but reduces ambient noise and cancels echo, thus ensuring that you are clearly heard.


Smooth 2-Way Audio

Professional full-duplex technology achieves professional two-way conversation, so two ends can speak at the same time without either side being interrupted. Voices are transmitted in real-time as if you are talking face to face. A Beefed-up 85dB speaker offers clear and loud sound that can be heard in larger meeting space.

Double Voice Pickup Range

Two Luna Lite devices can be connected via a daisy chain cable to support meetings with a large number of participants (10-16 people).

Easy to Use

Plug and play for more convenience.Multi-connection methods for more choices.Universal compatibility for professional conference services.

Portability

Whether on business or travel, you can start meetings anytime or anywhere thanks to its easy-carrying size.
For buying in bulk or other inquiries, feel free to contact us.
Exclusive Extended Warranty
Exclusive Extended Warranty
Hassle-free Customer Service
Hassle-free Customer Service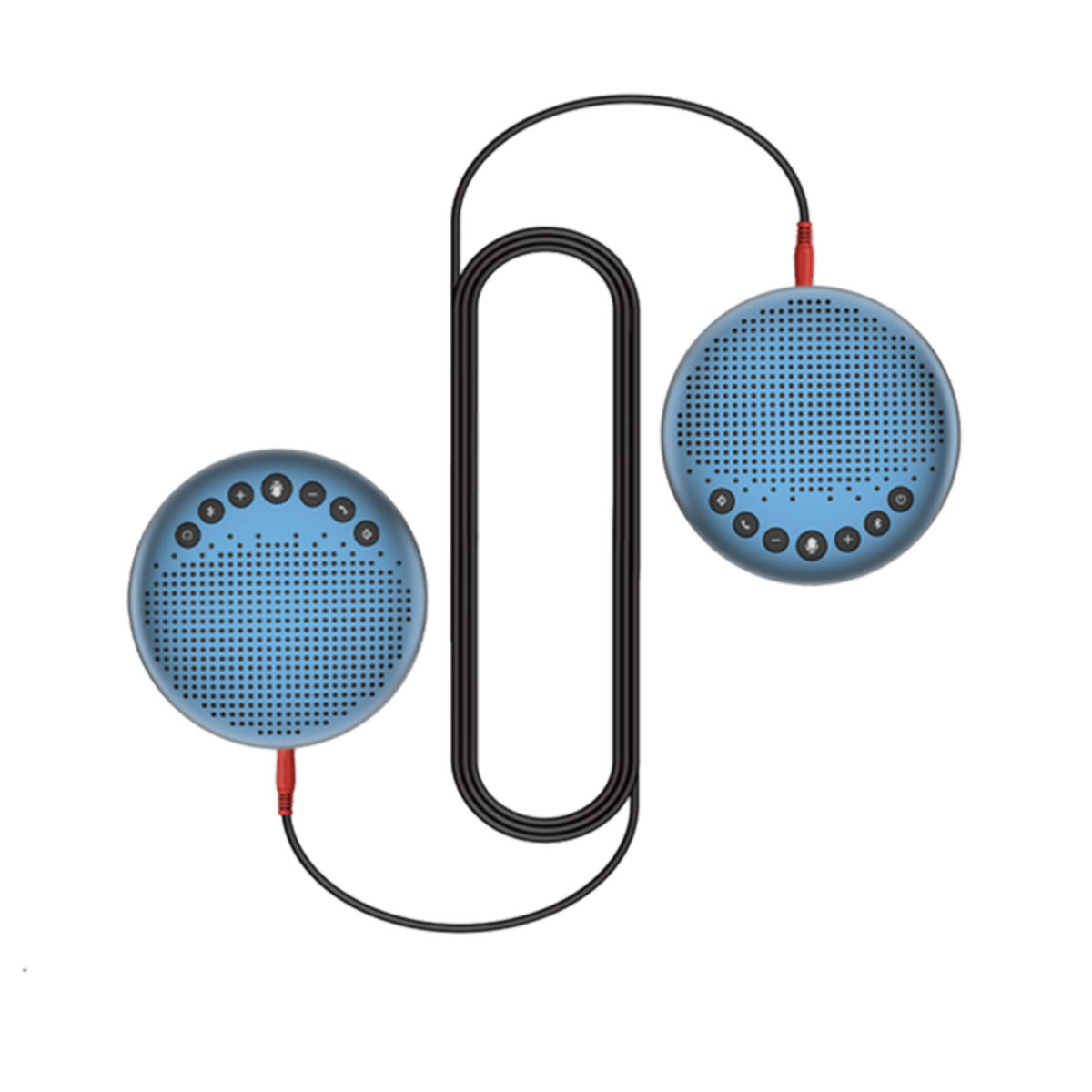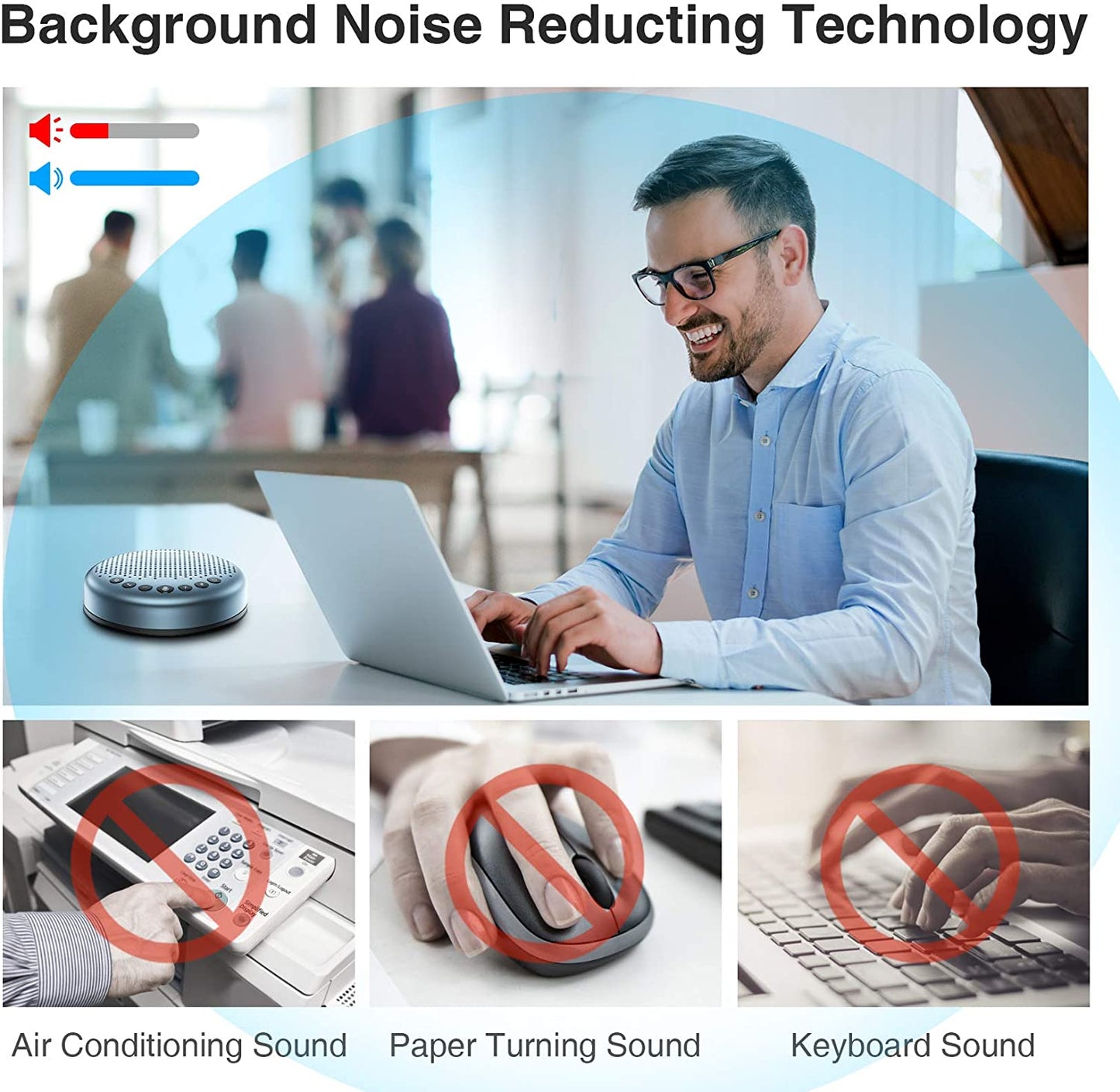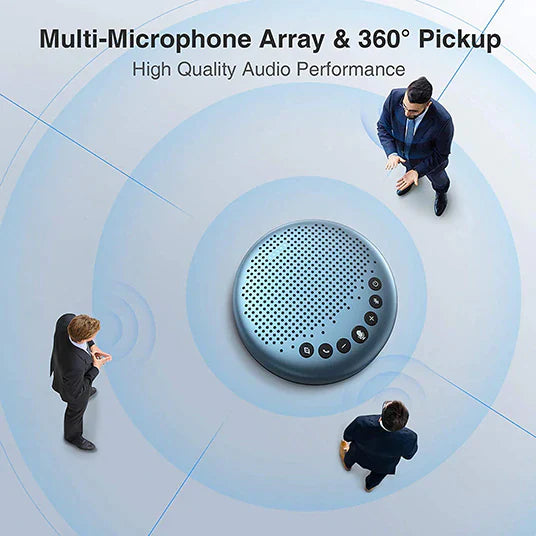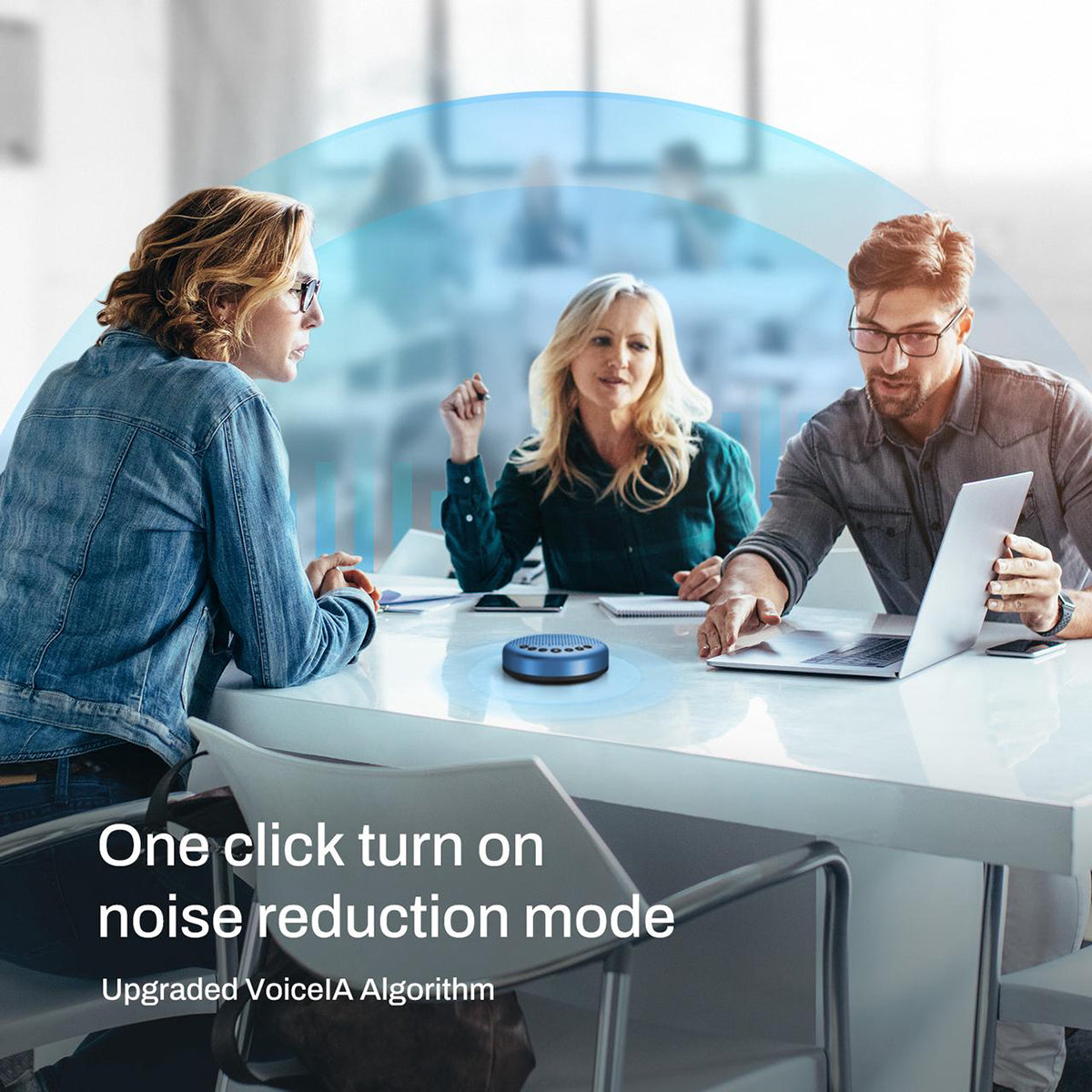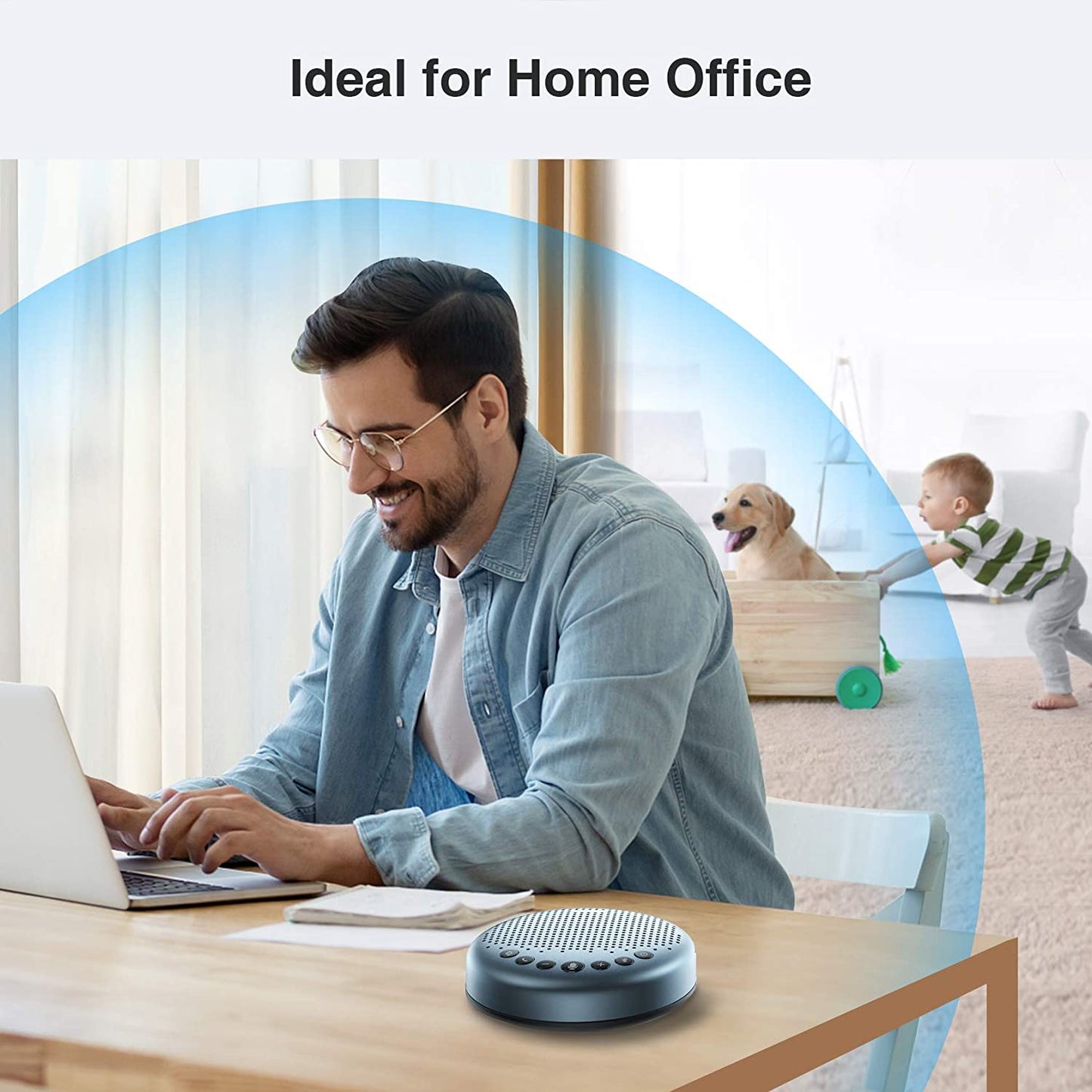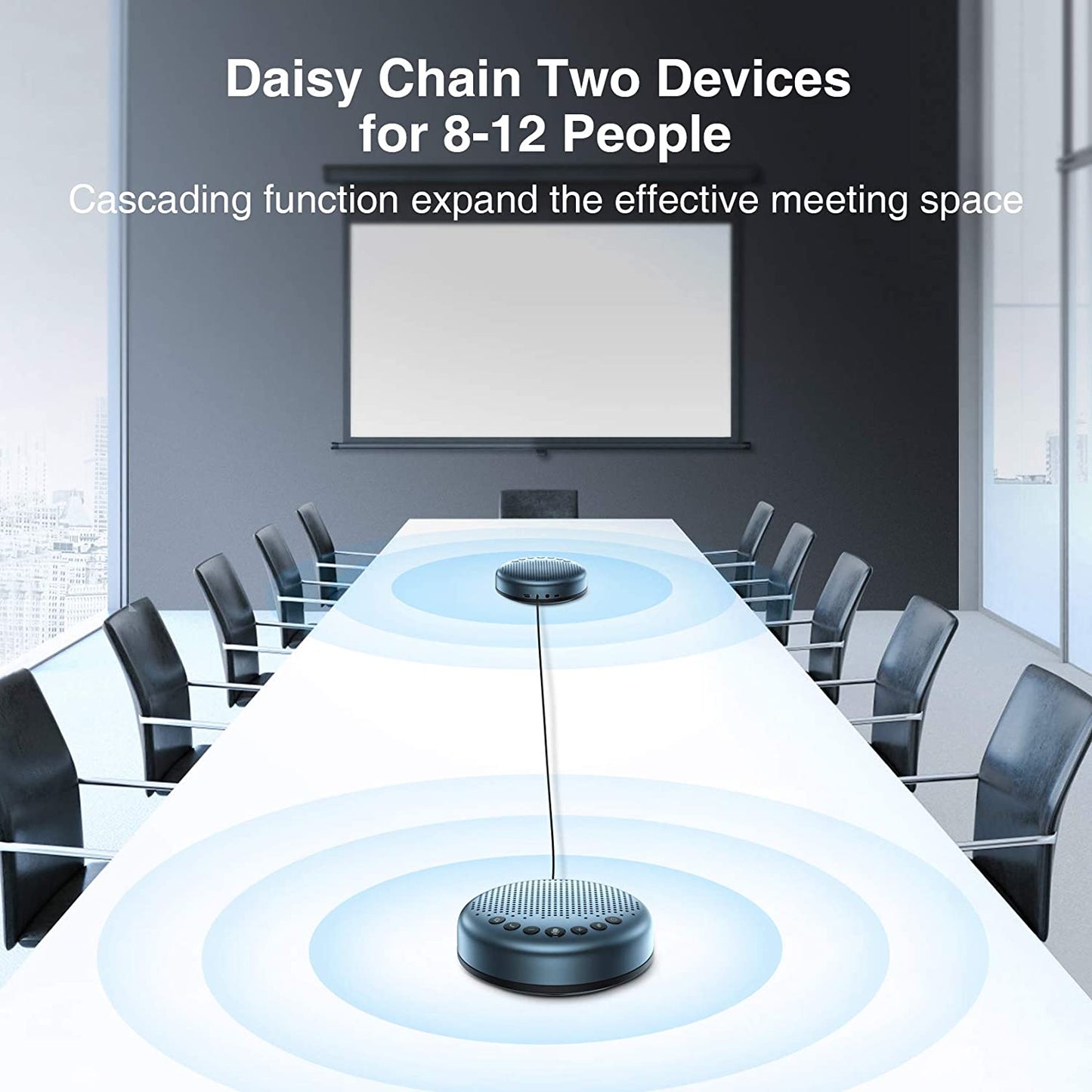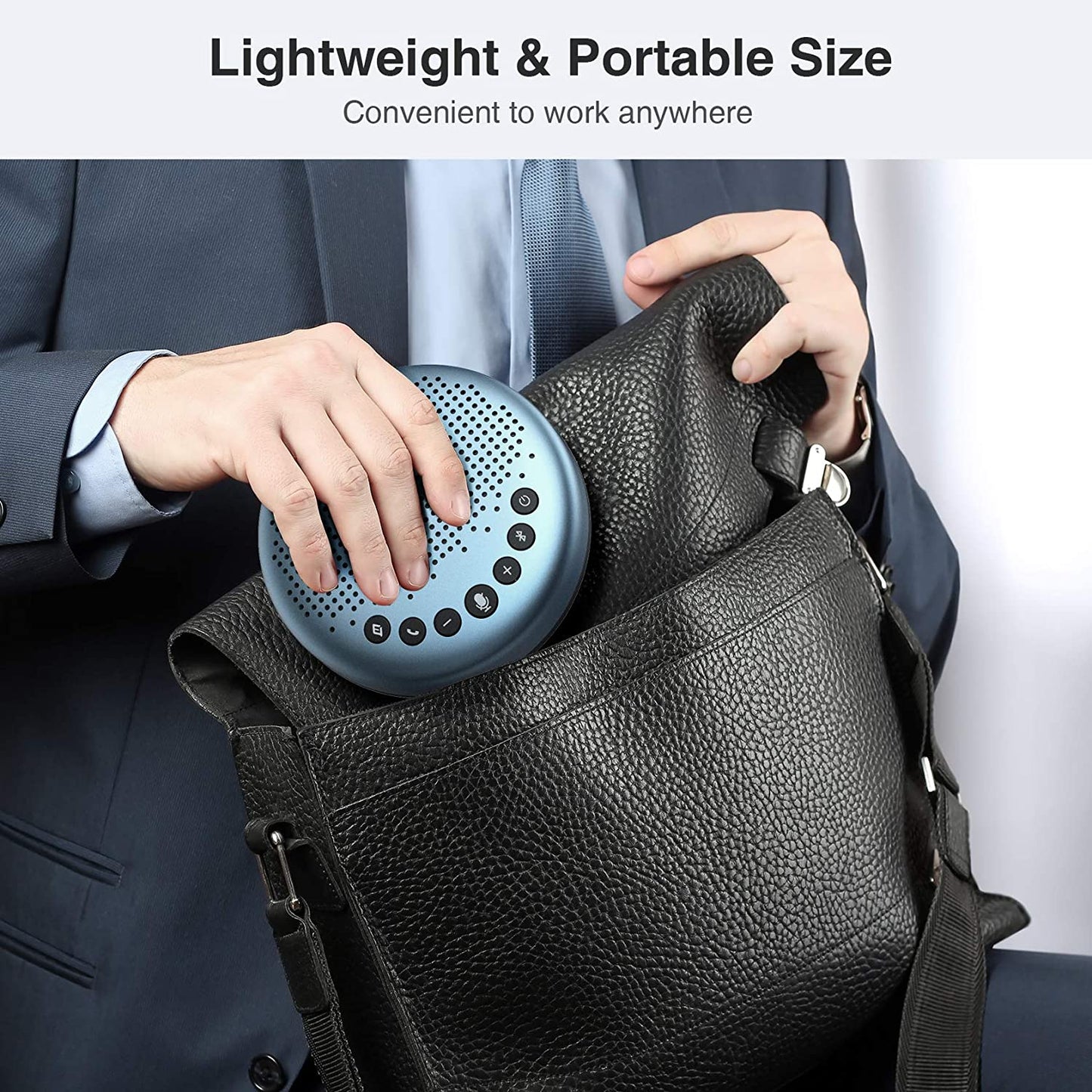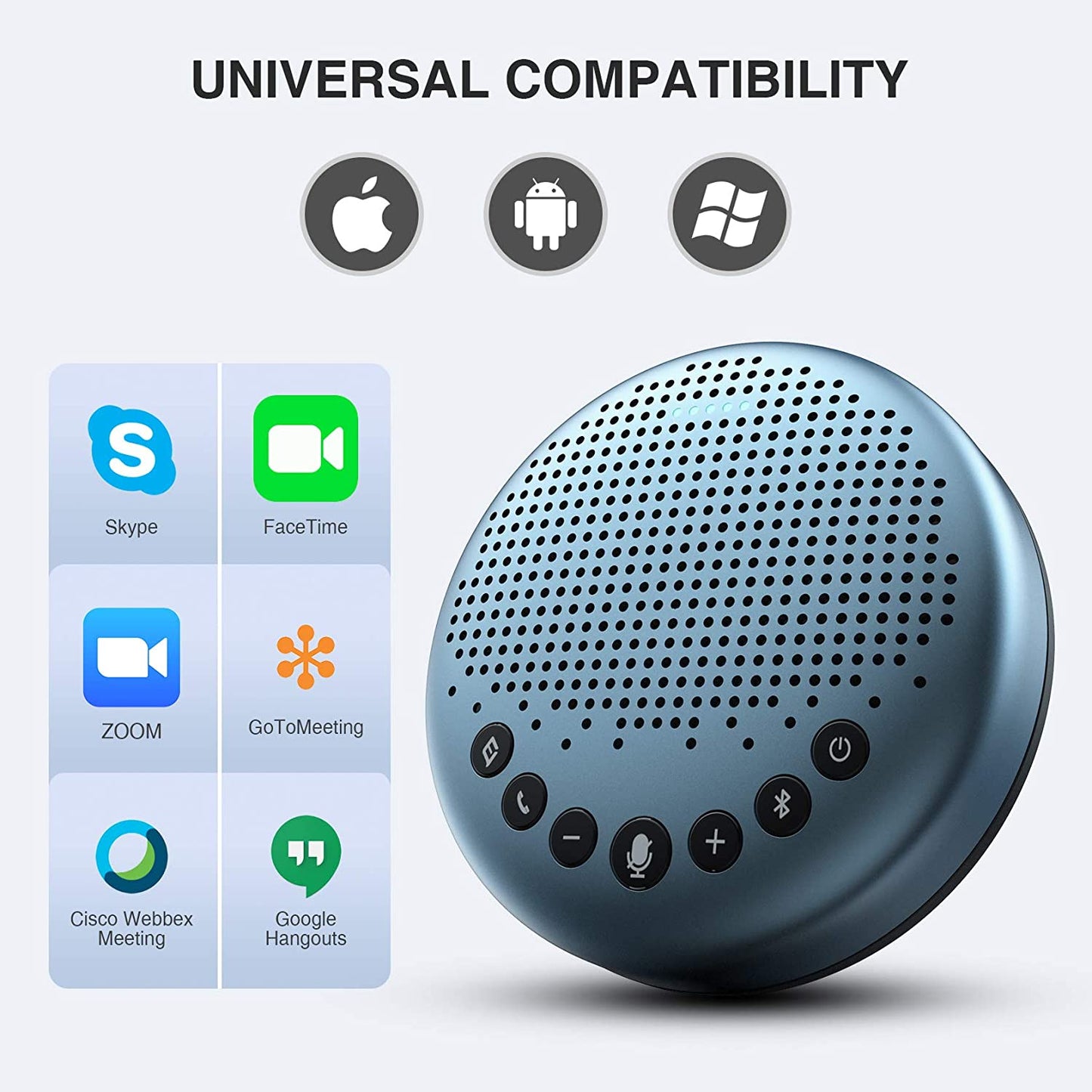 EMEET OfficeCore Luna Lite (2 Pack with Daisy Chain)
¥14,007
¥18,000
メーカー希望小売価格
Translation missing: en.Stylish and Portable
With a matt blue shell, it is also a decoration on the table that brightens your mood on a busy day. Its small size enables you to take it wherever you go and start meetings anytime.

Translation missing: en.VoiceIA<sup>®</sup> Algorithm for Excellent Audio Performance
Our exclusive VoiceIA® algorithm effectively removes distracting background noise and enhances human voices. Near or far from the device, your voice is automatically adjusted to an appropriate audible volume to the other side.
Translation missing: en.360° Voice Hunter
A 3-microphone array picks up voices from any direction, so everyone is clearly heard. The built-in speaker supports audio output up to 85 dB, so everyone clearly hears the other end.
Translation missing: en.Double Meeting Space
Two Luna Lite speaker with microphone for pc can be connected to double the voice pickup range and make the sound audible in a large area, therefore supporting meetings up to 16 attendees.
TECH SPECS
Translation missing: en.AUDIO
Translation missing: en.<div class="tr"><div class="td">Microphone Array:</div><div class="td">3 Omni-Directional Microphones</div></div> <div class="tr"><div class="td">Mic Sample Rate:</div><div class="td">16kHz HD Voice:</div></div> <div class="tr"><div class="td">Speaker:</div><div class="td">3W*1, 85dB</div></div> <div class="tr"><div class="td">Microphone Technology:</div><div class="td">Voice Hunting Ring Light, 360° Voice Pickup, Full Duplex, Noise Cancellation, Voice Enhancement</div></div>
Translation missing: en.BATTERY
Translation missing: en.<div class="tr"><div class="td">Battery Capacity:</div><div class="td">2600mAh</div></div> <div class="tr"><div class="td">Battery Type:</div><div class="td">Lithium-ion</div></div> <div class="tr"><div class="td">Talk Time:</div><div class="td">Up to 10h</div></div> <div class="tr"><div class="td">Charge Time:</div><div class="td">2-3 hours</div></div>
Translation missing: en.CONNECTION
Translation missing: en.<div class="tr"><div class="td">Connection Method:</div><div class="td">USB-C Cable, Bluetooth, USB Dongle, 3.5mm Jack</div></div> <div class="tr"><div class="td">USB Cable:</div><div class="td">Type A to C, 1m</div></div> <div class="tr"><div class="td">Wireless Frequency:</div><div class="td">Bluetooth 4.2</div></div> <div class="tr"><div class="td">Bluetooth Adapter:</div><div class="td">EMEET A200</div></div> <div class="tr"><div class="td">Connected Devices:</div><div class="td">1 corded, 1 via Bluetooth</div></div> <div class="tr"><div class="td">Supported Bluetooth Profiles:</div><div class="td">A2DP, AVRCP, HFR Profiles, SBC codec</div></div>
Translation missing: en.USAGE
Translation missing: en.<div class="tr"><div class="td">Meeting With:</div><div class="td">Up to 8 people</div></div> <div class="tr"><div class="td">Daisy Chain:</div><div class="td">Up to 16 people</div></div> <div class="tr"><div class="td">Recommended For:</div> <div class="td">Workspace & Home Office, Huddle Room</div></div> <div class="tr"><div class="td">Software Supported:</div><div class="td">EMEET Exclusive Software EMEETLINK</div></div>
Translation missing: en.COMPATIBILITY
Translation missing: en.<div class="tr"><div class="td">Compatibility</div><div class="td">Works with Zoom, Microsoft Teams, Webex, Skype, etc.</div></div> <div class="tr"><div class="td">Operating System</div><div class="td">Windows 7, 8, 10, or later, Mac OS 10.10 or later</div></div>
Translation missing: en.GENERAL
Translation missing: en.<div class="tr"><div class="td">Dimensions(W*H*D): </div><div class="td">4.7 in* 4.7 in*1.5 in (120mm*120mm*39mm)</div></div> <div class="tr"><div class="td">Weight:</div><div class="td">0.66 lb (302g)</div></div>
Translation missing: en.FAQ
Translation missing: en.<strong>How to connect the EMEET Luna lite via Bluetooth?<br/></strong>

Translation missing: en.Connection: Turn on the Bluetooth setting on your mobile device. Press and hold the Bluetooth button on the speakerphone for 2 seconds to enter pairing mode. In the mode, the status indicator turns blue and flashes. Enter the Bluetooth menu of your mobile device, then select EMEET Luna lite from the available devices list. When it is connected successfully, the device status indicator turns steady blue. Disconnection: Short press the Bluetooth button on the EMEET Luna lite, the device status indicator will turn white. Long press the Bluetooth button on the EMEET Luna lite, the device status indicator turns blue and flashes. Reconnection: When the device is turned on, the Bluetooth will be reconnected to your mobile device(the last connected device) automatically
Translation missing: en.<strong>How to turn on the VoiceIA<sup>®</sup> function of EMEET Luna lite?</strong>

Translation missing: en.Short press the VoiceIA<sup>®</sup> button, the function will be turned on/off. When it turns on/off, there will be a prompt tone (VoiceIA<sup>®</sup> ON, VoiceIA<sup>®</sup> OFF) to remind you. Note: When you make a call at wireless state, there will be no prompt tone
Translation missing: en.<strong>How to use the daisy chain(Cascade Function)?<br/></strong>

Translation missing: en.Use an EMEET daisy chain cable to connect the OUT/LINK ports of each device. <ol> <li>USB Connection + Daisy chain: Source light of the device shows green under the USB connection. Source light of the device shows ice blue when Daisy chains another device. </li> <li>Bluetooth Connection + Daisy chain: Source light of the device shows blue under Bluetooth connection. Source light of the device shows ice blue when Daisy chains another device. </li> </ol> Note: Microphone Mute button、Volume "+" "-" button、VoiceIA<sup>®</sup> button can be synchronized while cascading. It's an extension of a mono speaker and microphone to improve the range, not stereo
USER MANUAL
Translation missing: en.EMEET OfficeCore Luna Lite User Manual
Download Now
( カスタマー サービス )
お問い合わせお待ちしております。