EMEET OfficeCore M2 (2 Pack with Daisy Chain)
Translation missing: en.EMEET OfficeCore M2 (2 Pack with Daisy Chain), M220 is a bundle of 2 EMEET OfficeCore M2 speakerphones and an EMEET daisy chain cable, suitable for meetings with a large number of participants up to 16
¥31,999
¥37,999
メーカー希望小売価格
360° Voice Hunter

4 professional microphones, which can pick up sound at 360°; The innovative DOA Beam Forming light indicates where the participants sit; Turns the home into a meeting room.

Smooth 2-Way Audio

Full duplex talk achieves professional conversation, and thus every word is captured without delay or loss.

Intelligent Noise Cancellation

Utilized patented VoiceIA® DSP algorithm, it eliminates common noises from typing, air conditioner sound, etc., transmits clearer sound. Your voice will be heard without noise disturbing, giving you a high-quality professional conference experience.

Simple but Powerful

Plug and play; Multiple connection methods; Supports for various systems and software.

Meeting Room in Your Pocket

Portable design with a protective bag supplied.
For buying in bulk or other inquiries, feel free to contact us.
Exclusive Extended Warranty
Exclusive Extended Warranty
Hassle-free Customer Service
Hassle-free Customer Service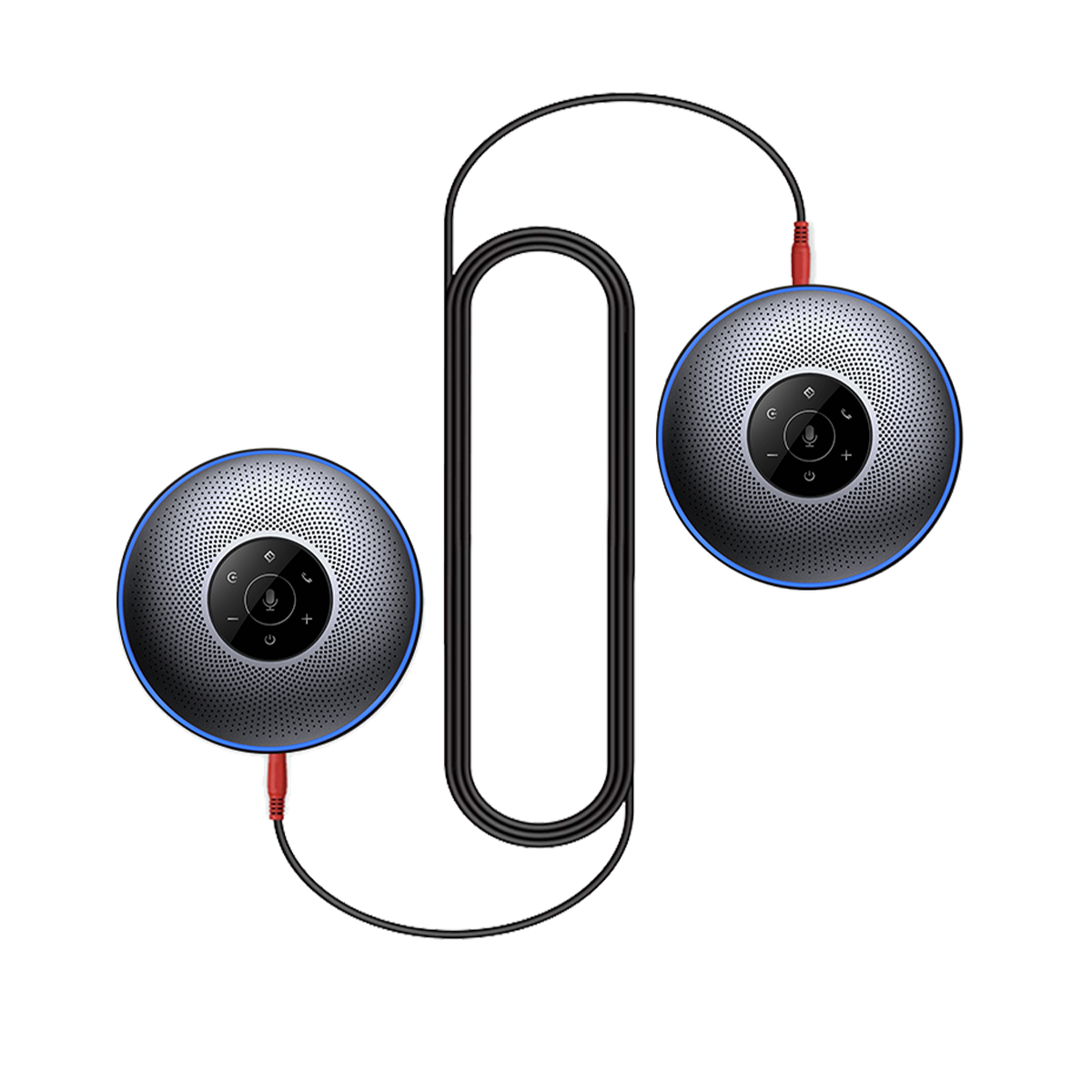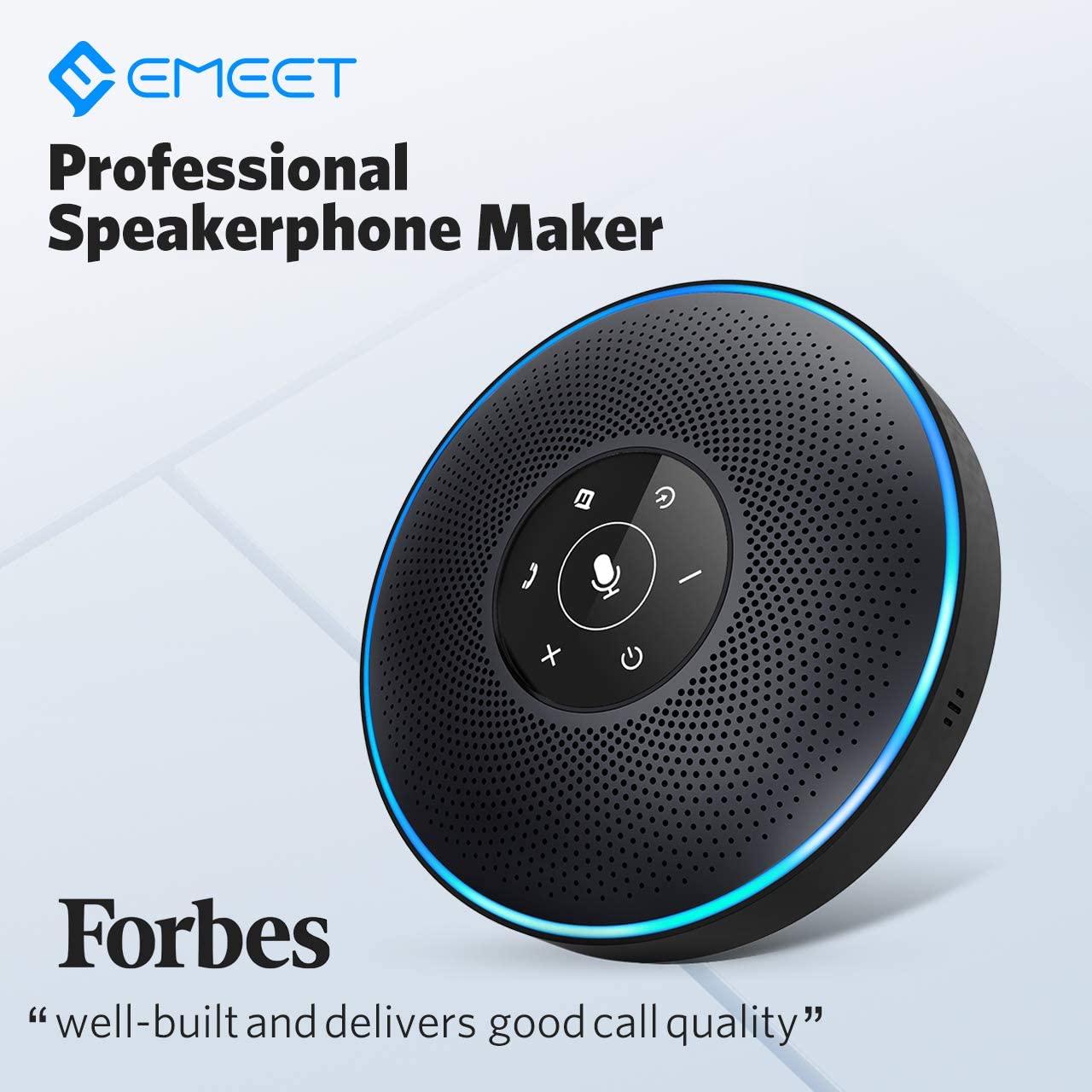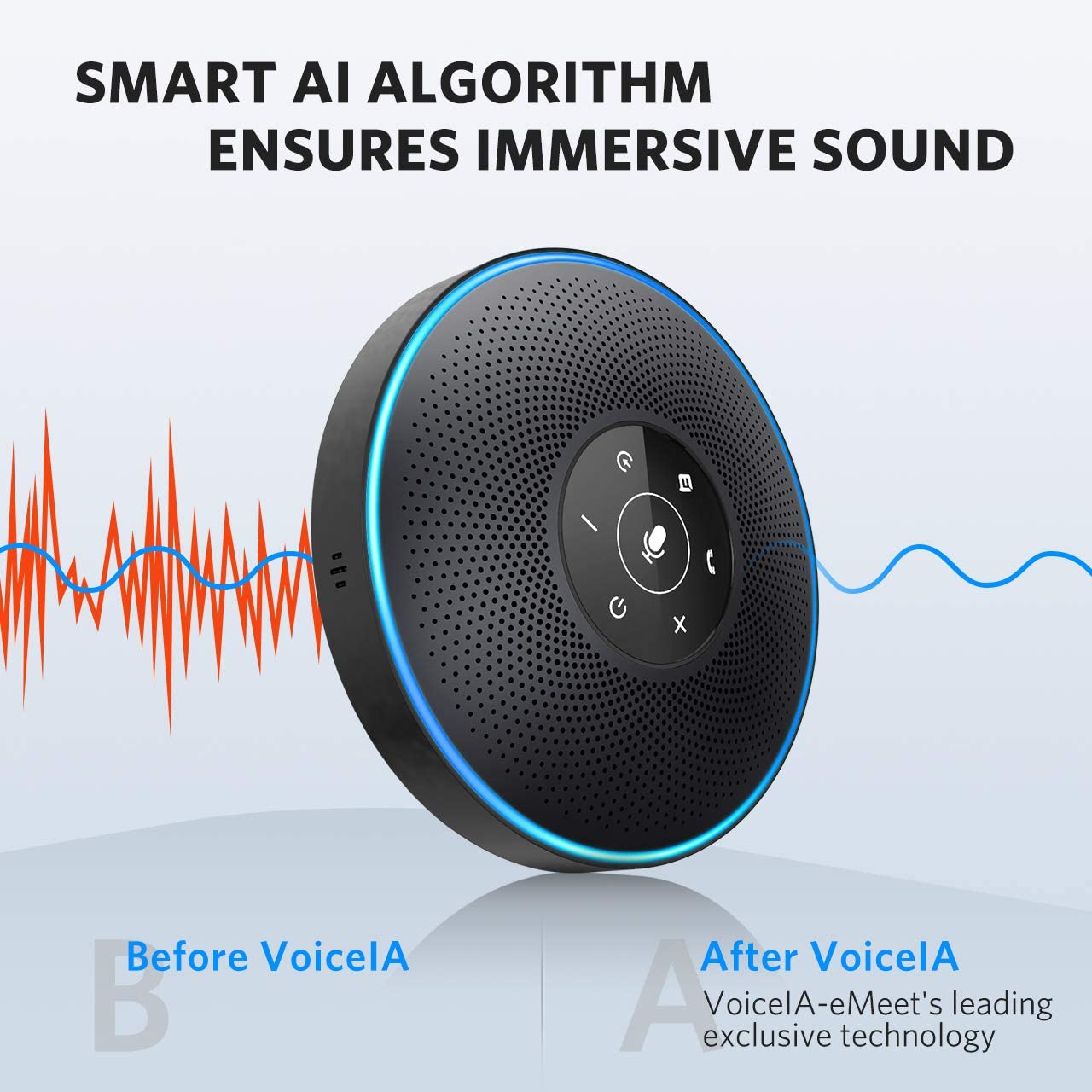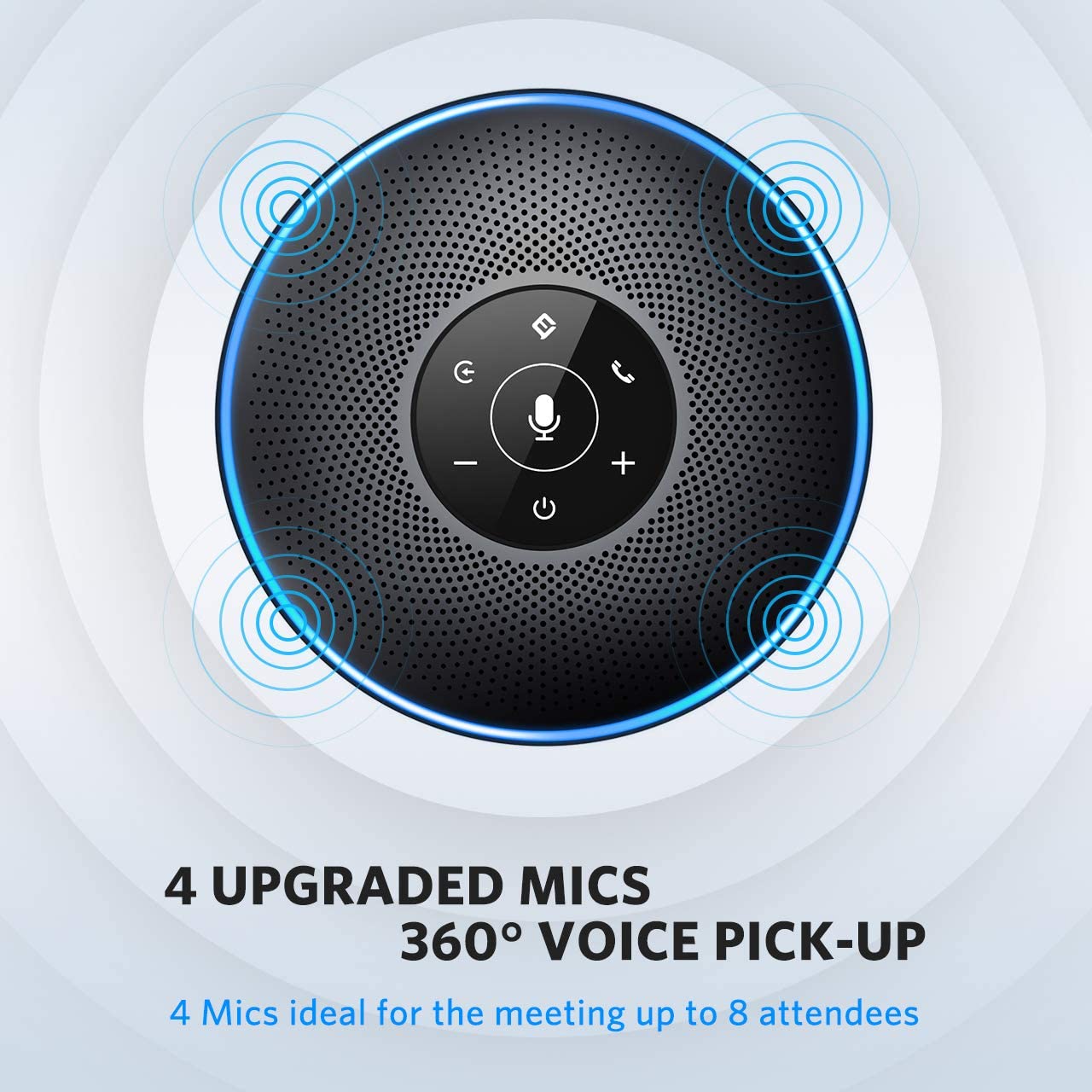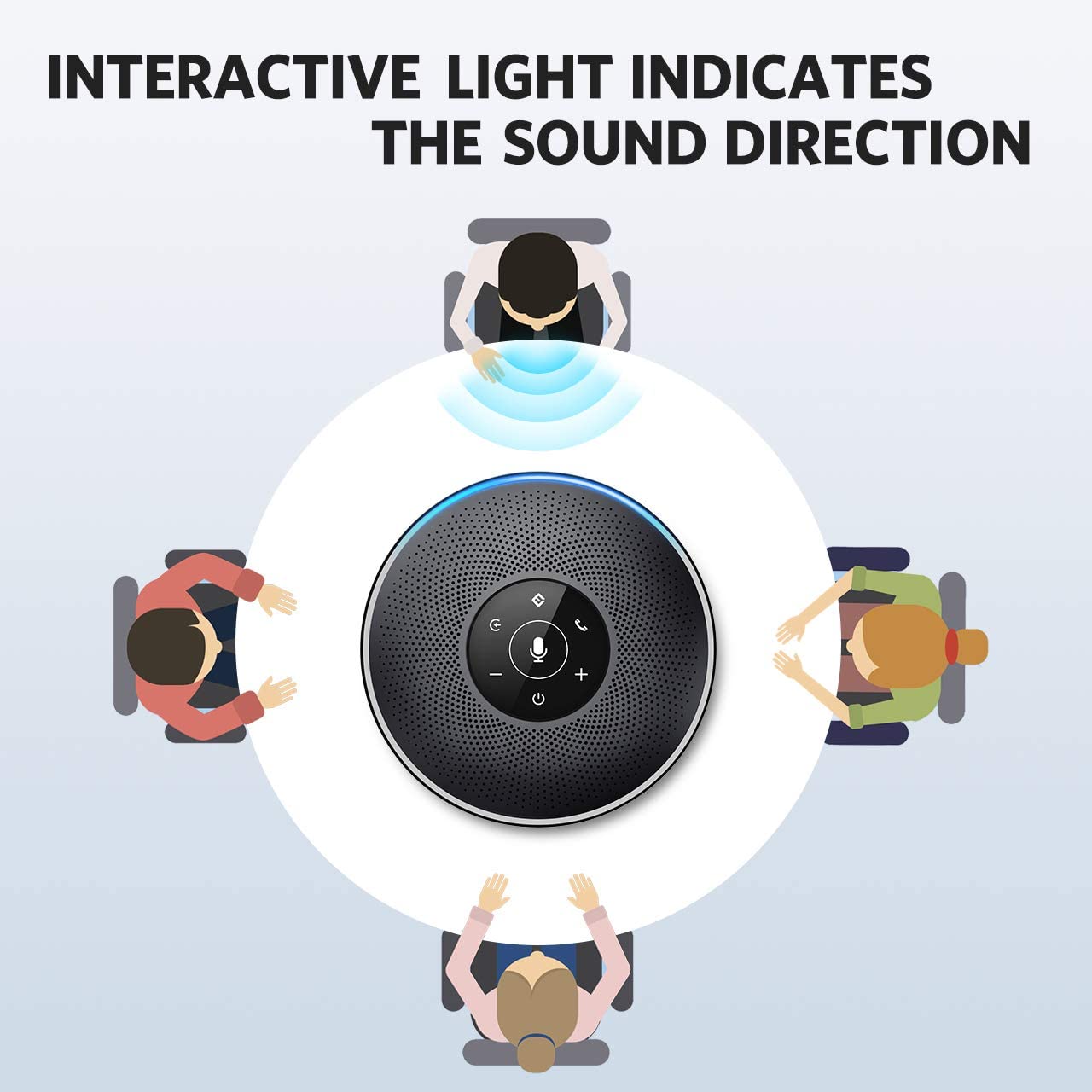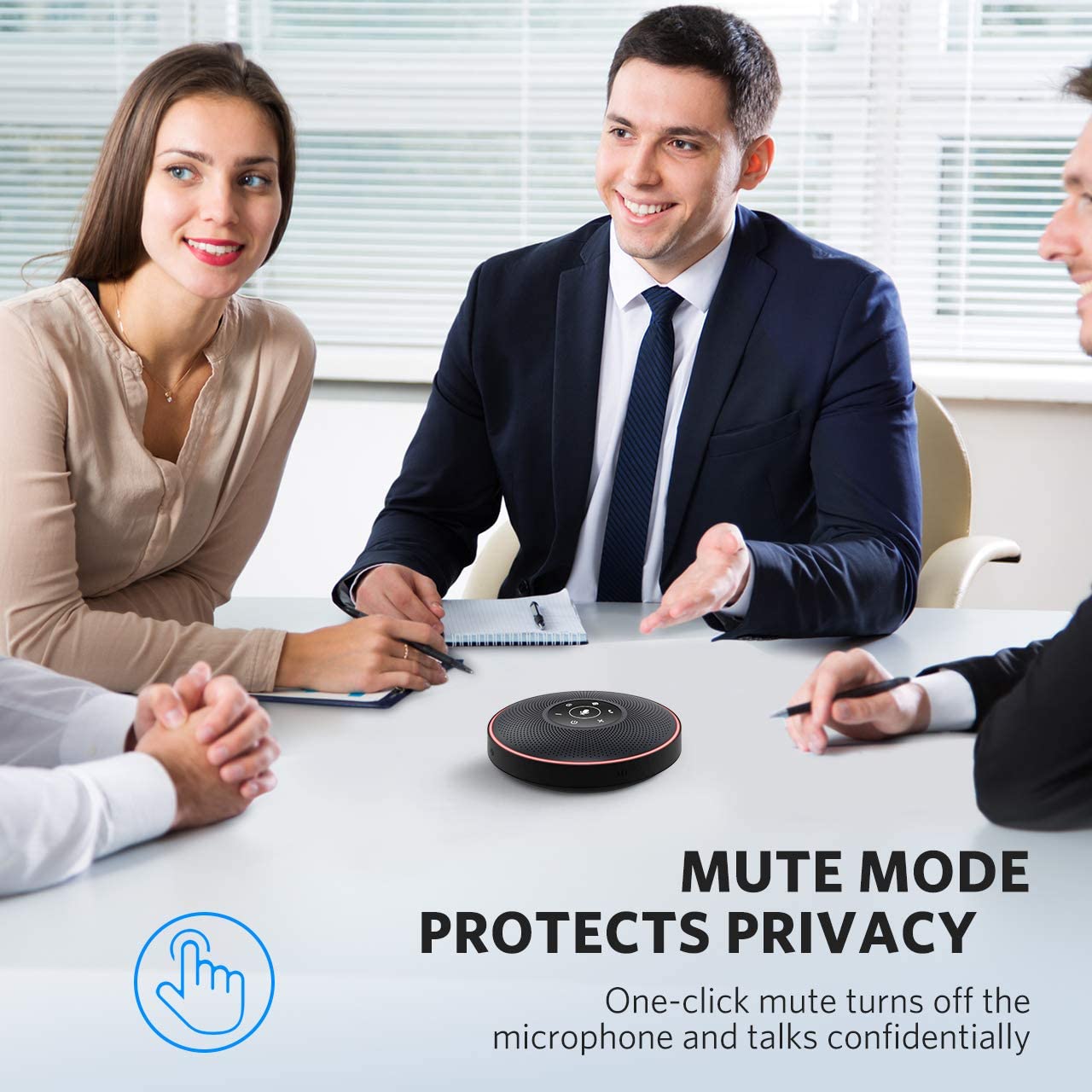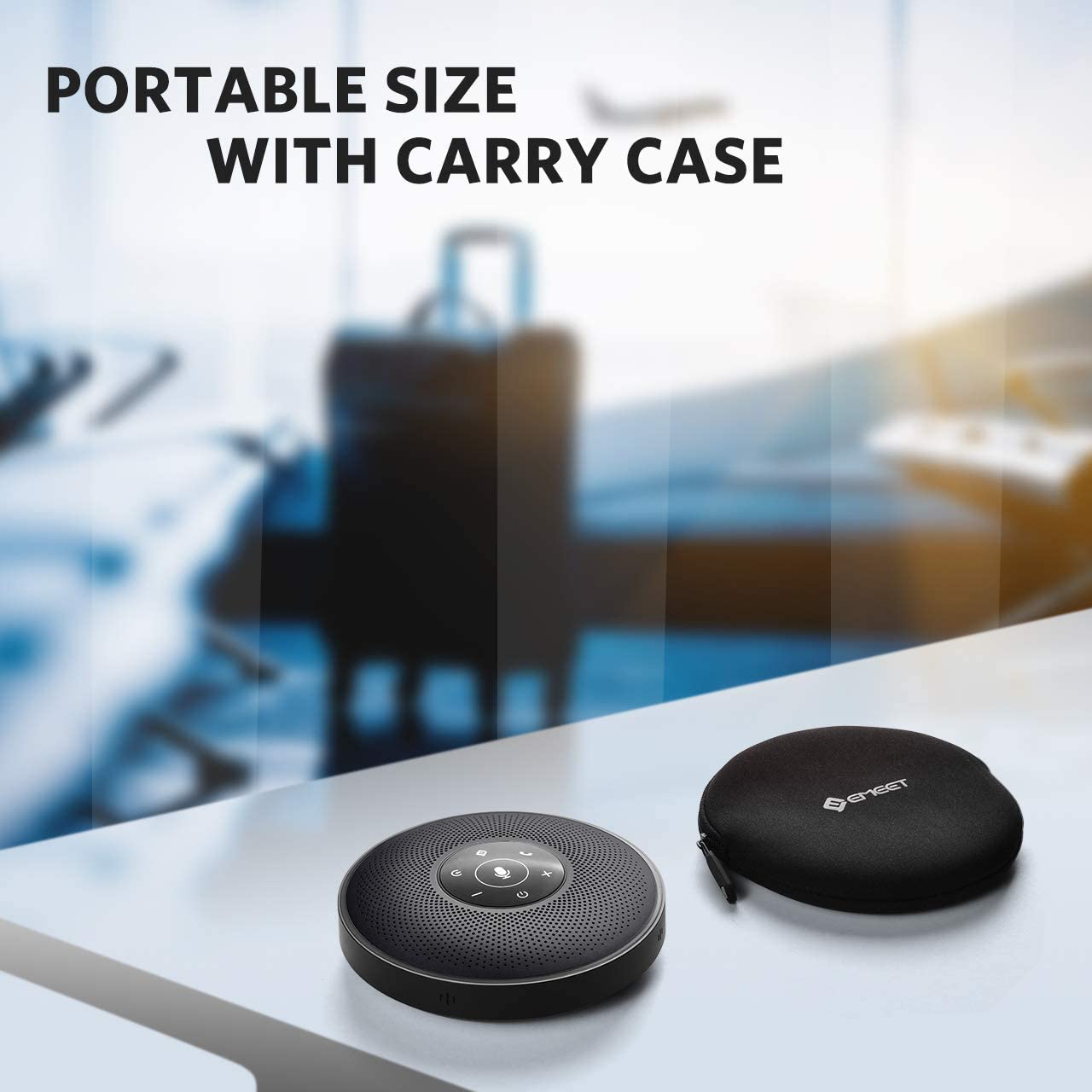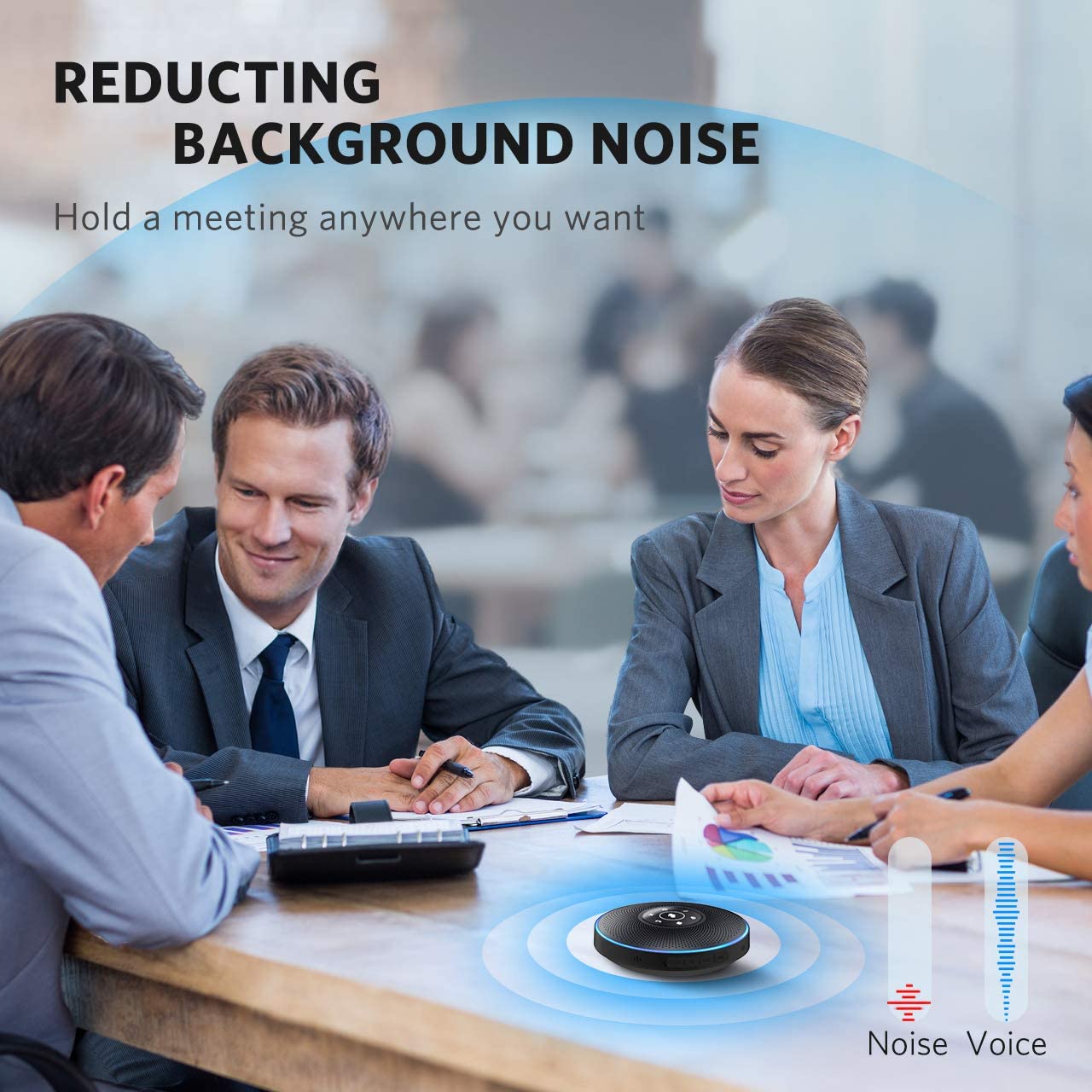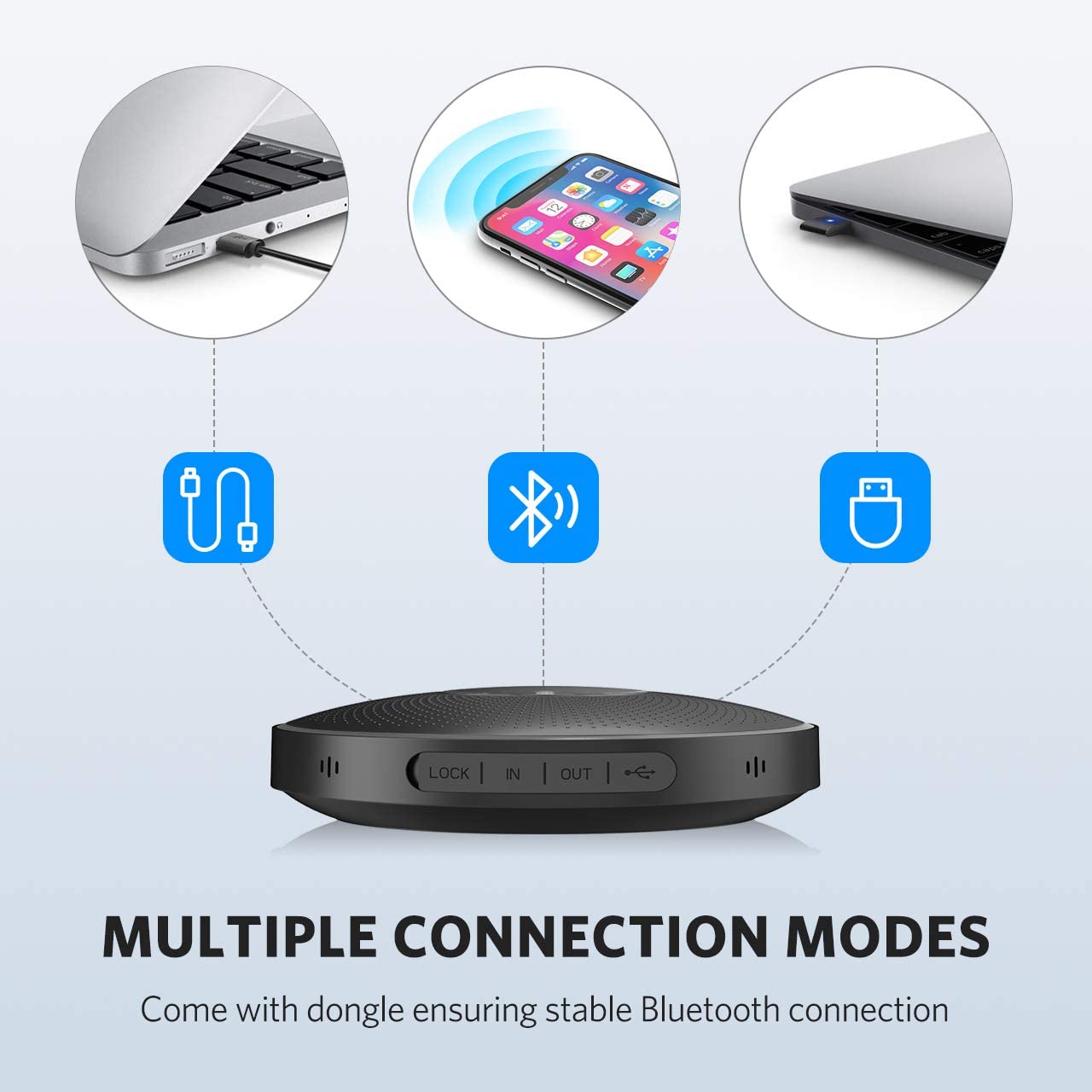 EMEET OfficeCore M2 (2 Pack with Daisy Chain)
Black
¥31,999
¥37,999
メーカー希望小売価格
Translation missing: en.360° Voice Hunting
4 built-in omnidirectional microphones are capable of recording voices no matter whether you're sitting right next to our product, or moving around in the conference room expressing yourself thoroughly. All you need to care for is to concentrate on your speech and let M2 take care of the rest.
Translation missing: en.Exclusive AI-powered Noise Filtering
Self-developed VoiceIA® audio algorithm not only effectively filters out the ambient noise and echoes, but also makes conversations alive as both ends of the conversation are transmitted simultaneously with full duplex. Just enjoy the smooth and barrier-free communication and leave the hassle aside.
Translation missing: en.Double Up
Two M2 devices can be linked by an EMEET daisy chain cable to support meetings of 10 to 16 participants for seamless collaboration.
Translation missing: en.Portable Size
Small and lightweight, it is easy to carry with an included carrying bag. Start your meeting anywhere, anytime.
Translation missing: en.More Choices with Universal Compatibility
Compatible with main Operating Systems and meeting platforms. Choose the one that you used to, or change to another meeting platform as you like, we're always prepared to meet your needs for different scenarios.
Translation missing: en.Simple but Powerful
One-Click to Mute

Touch the button to mute and the LED light around the edge will turn red.

Plug and Play

No drivers required. The professional meeting starts instantly after a fast connection, which can save more time.

Multiple Connection Methods

Supports wired connection and wireless connection by Bluetooth and the dongle. Having meetings becomes convenient.
TECH SPECS
Translation missing: en.AUDIO
Translation missing: en.<div class="tr"><div class="td">Microphone Array:</div><div class="td">4 Omni-Directional Microphones</div></div> <div class="tr"><div class="td">Mic Sample Rate:</div><div class="td">16kHz HD Voice</div></div> <div class="tr"><div class="td">Speaker:</div><div class="td">3W*1, 85dB</div></div> <div class="tr"><div class="td">Microphone Technology:</div><div class="td">Voice Hunting Ring Light, 360° Voice Pickup, Full Duplex, Noise Cancellation, Voice Enhancement</div></div>
Translation missing: en.BATTERY
Translation missing: en.<div class="tr"><div class="td">Battery Capacity:</div><div class="td">2600mAh</div></div> <div class="tr"><div class="td">Battery Type:</div><div class="td">Lithium-ion</div></div> <div class="tr"><div class="td">Talk Time:</div><div class="td">Up to 10h</div></div> <div class="tr"><div class="td">Charge Time:</div><div class="td">2-3 hours</div></div>
Translation missing: en.CONNECTION
Translation missing: en.<div class="tr"><div class="td">Connection Method:</div><div class="td">USB-C Cable, Bluetooth, USB Dongle, 3.5mm Jack</div></div> <div class="tr"><div class="td">USB Cable:</div><div class="td">Type A to C, 1m</div></div> <div class="tr"><div class="td">Wireless Frequency:</div><div class="td">Bluetooth 4.2</div></div> <div class="tr"><div class="td">Bluetooth Adapter:</div><div class="td">EMEET A200</div></div> <div class="tr"><div class="td">Connected Devices:</div><div class="td">1 corded, 1 via Bluetooth</div></div> <div class="tr"><div class="td">Supported Bluetooth Profiles:</div><div class="td">A2DP, AVRCP, HFR Profiles, SBC codec</div></div>
Translation missing: en.USAGE
Translation missing: en.<div class="tr"><div class="td">Meeting With:</div><div class="td">Up to 10 people</div></div> <div class="tr"><div class="td">Daisy Chain:</div><div class="td">Up to 16 people</div></div> <div class="tr"><div class="td">Recommended For:</div> <div class="td">Workspace & Home Office, Huddle Room, Medium Room</div></div> <div class="tr"><div class="td">Software Supported:</div><div class="td">EMEET Exclusive Software EMEETLINK</div></div>
Translation missing: en.COMPATIBILITY
Translation missing: en.<div class="tr"><div class="td">Compatibility:</div><div class="td">Works with Zoom, Microsoft Teams, Webex, Skype, etc.</div></div> <div class="tr"><div class="td">Operating System:</div><div class="td">Windows 7, 8, 10, or later, Mac OS 10.10 or later</div></div>
Translation missing: en.GENERAL
Translation missing: en.<div class="tr"><div class="td">Dimensions(W*H*D): </div><div class="td">4.9 in* 4.9 in*1.4 in (125mm*125mm*35mm)</div></div> <div class="tr"><div class="td">Weight:</div><div class="td">0.63 lb (290g)</div></div>
WHAT'S IN THE BOX
Translation missing: en.<ol> <li>EMEET OfficeCore M2</li> <li>User Manual</li> <li>USB-C Cable, 1m</li> <li>3.5mm Audio Cable</li> <li>USB Dongle A200</li> <li>Safety Guide</li> <li>Carrying Bag</li> </ol>
Translation missing: en.FAQ
Translation missing: en.<strong>How to check the power of EMEET Conference Speakerphone M2?</strong>

Translation missing: en.Short press the power button when the device is turned on. And the device status LED turns green to indicate the battery level. When the battery level is low to 5%, the status LED turns red to warn the low battery
Translation missing: en.<strong>How to turn on the VoiceIA<sup>®</sup> function of Conference Room Speakerphone M2?<br/></strong>

Translation missing: en.Short press the VoiceIA<sup>®</sup> button, the function will be turned on/off. When it turns on/off, there will be a prompt tone (VoiceIA<sup>®</sup> ON, VoiceIA<sup>®</sup> OFF) to remind you. Note: When you make a call at wireless state, there will be no prompt tone
Translation missing: en.<strong>How to use the daisy chain(Cascade Function)?</strong>

Translation missing: en.Use an EMEET daisy chain cable to connect the OUT/LINK ports of each device. Source light of the device shows green under the USB connection. Source light of the device shows ice blue when Daisy chains another device. Source light of the device shows blue under Bluetooth connection. Source light of the device shows ice blue when Daisy chains another device. Note: Microphone Mute button、Volume "+" "-" button、VoiceIA<sup>®</sup> button can be synchronized while cascading. It's an extension of a mono speaker and microphone to improve the range, not stereo
USER MANUAL
Translation missing: en.EMEET OfficeCore M2 User Manual
Download Now
( カスタマー サービス )
お問い合わせお待ちしております。