EMEET SmartCam C970L
FHD 1080P 60FPS Streaming Webcam with Fill Light
1080P 60FPS

Always stay in focus with the smart autofocus in the 1080P@60FPS fantastic and seamless video.


Light up Your Beauty

3-level adjustable fill light helps present the best of you in front of the lens.

Picture-Perfect

Intelligent auto light correction ensures optimal visualization in varying lighting conditions.

Define Your Image

Adjustable 75°-90° field of view with the digital privacy cover enables you to freely decide whatever to show.

Dual Noise-Canceling Mics

2 omni-directional mics depress the distracting background noise and annoying echo.

Easy to Use

Plug and play. Universally compatible with most streaming, and video call platforms.
1080P 60FPS

1080P@60FPS の解像度で、ハイクオリティかつシームレスな動画を提供。スマートオートフォーカスにより、焦点ぶれを起こしません。


補助ライトで美しいビデオ映りを

3段階の調節ができる補助ライトで、最高のビデオ映りを演出できます。

最適なビジュアル

スマート自動光補正機能により、さまざまな照明条件下で常に最適なビジュアルを確保します。

見せる範囲を選択可能

デジタルプライバシーカバー機能を搭載し、75°から 90°の範囲で視野角を調整可能。見せるものと見せないものを、しっかり線引きできます。

デュアル ノイズキャンセリングマイク

2つの全指向性マイクで、不要なバックグラウンドノイズや耳障りなエコーを抑えます。

取り扱いも簡単

プラグアンドプレイ設計。多数の動画配信グプラットフォームとビデオ通話プラットフォームを広くサポートしています。
For buying in bulk or other inquiries, feel free to contact us.
Exclusive Extended Warranty
Exclusive Extended Warranty
Hassle-free Customer Service
Hassle-free Customer Service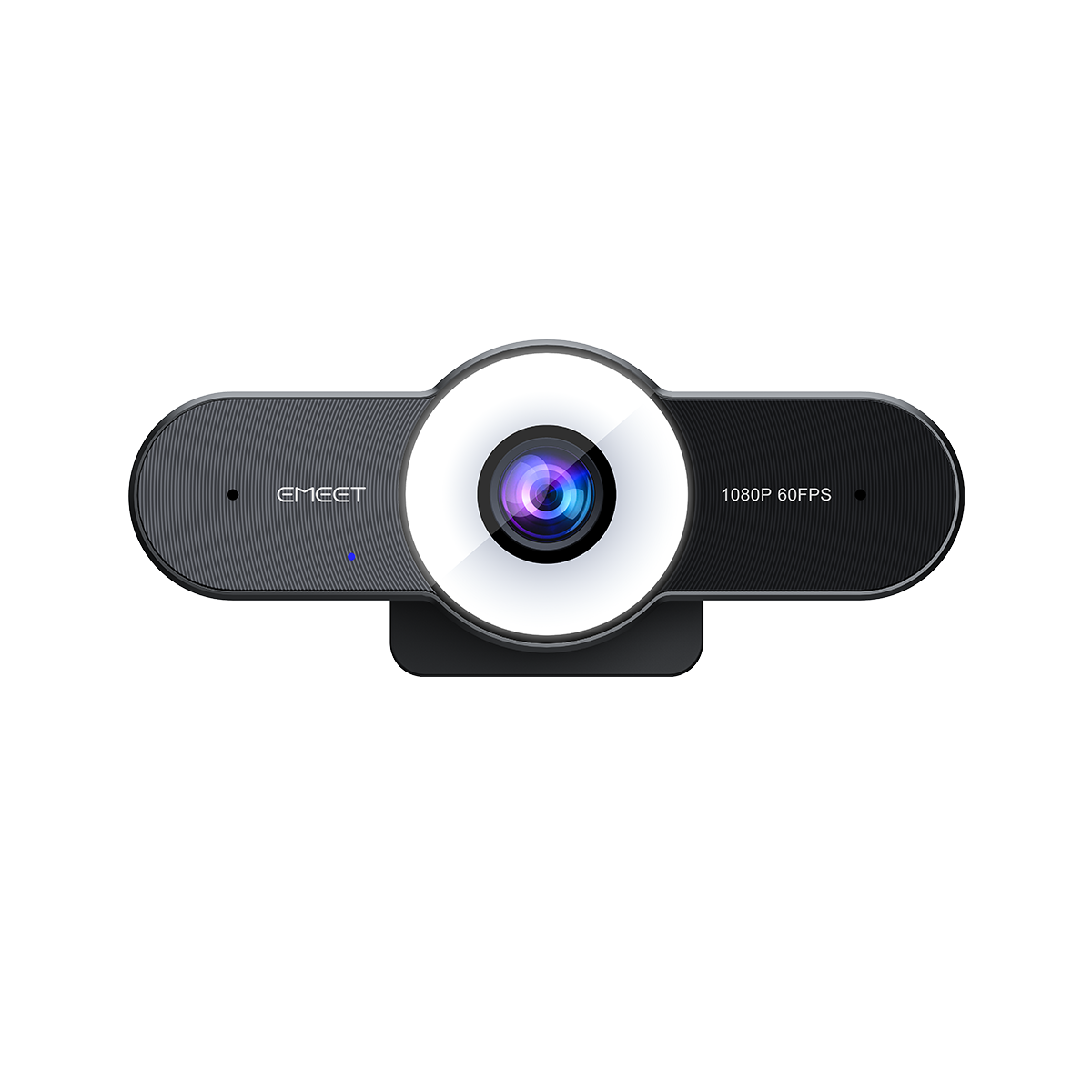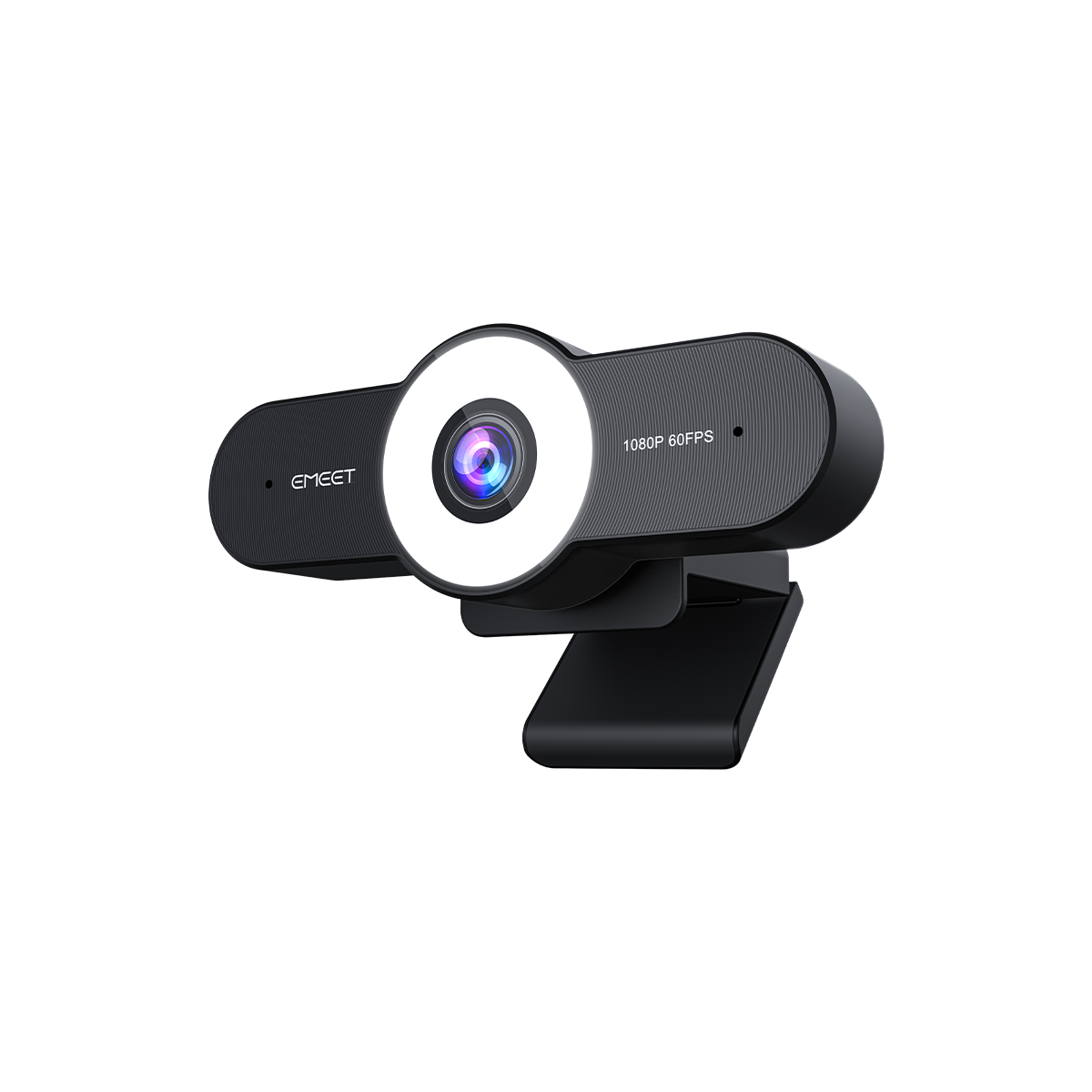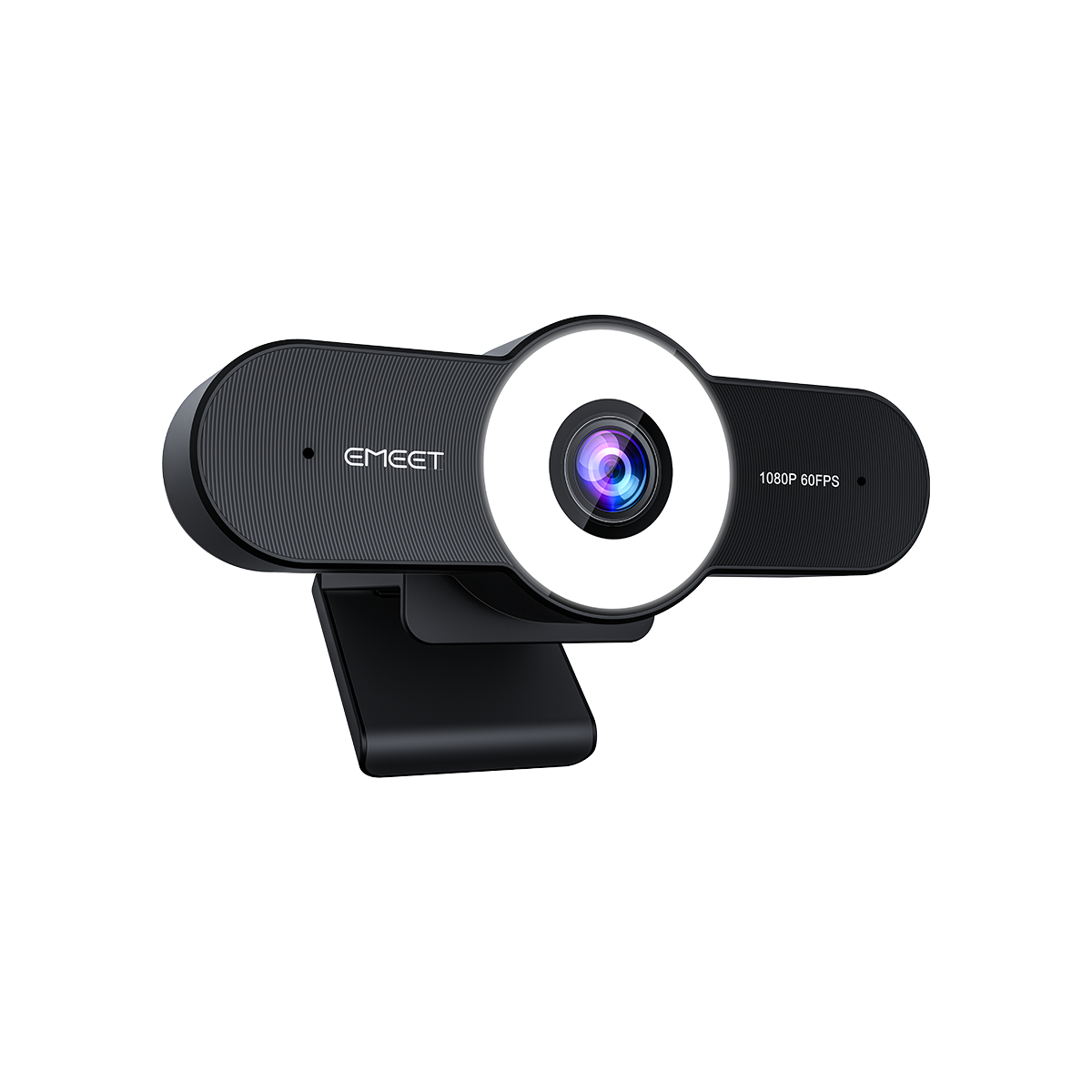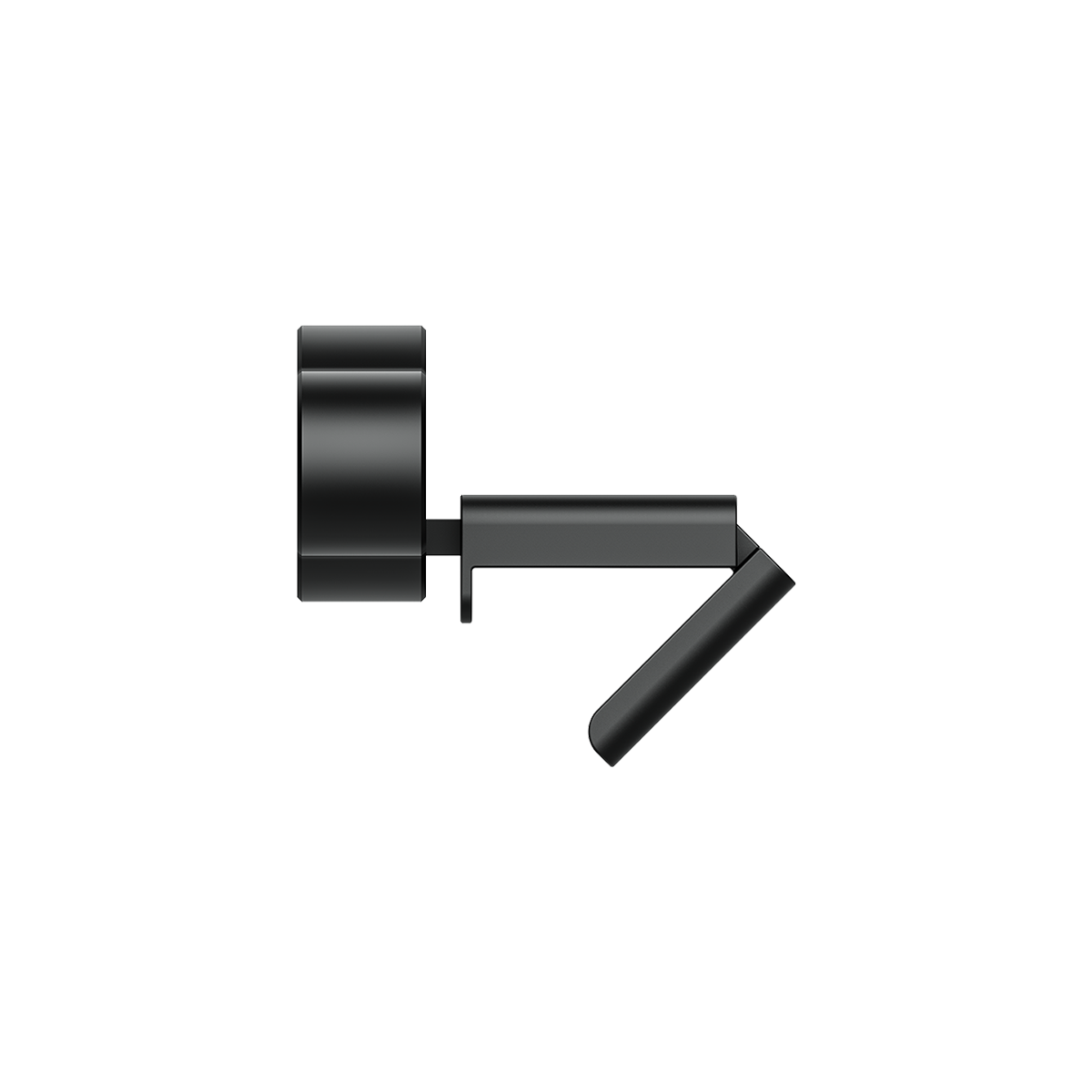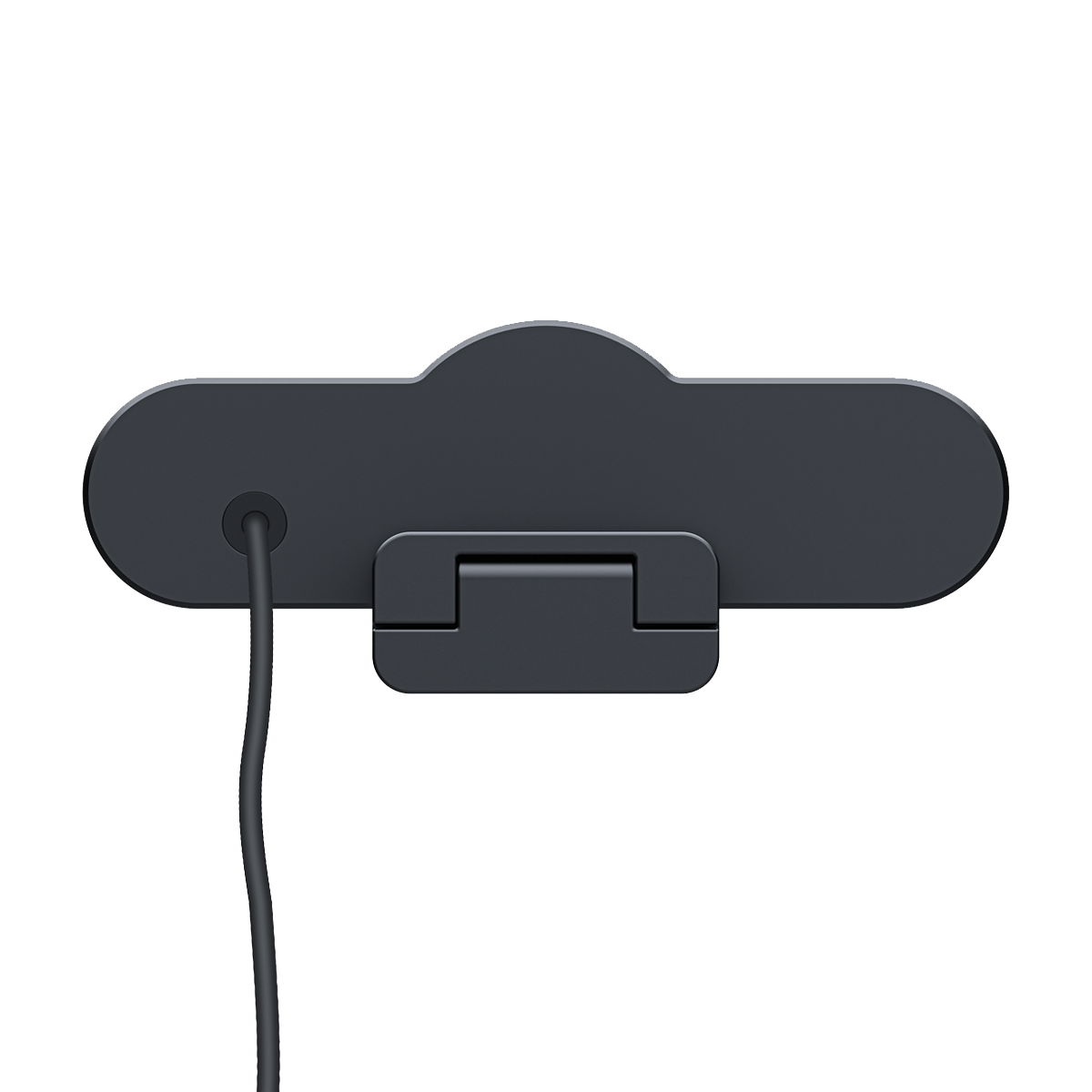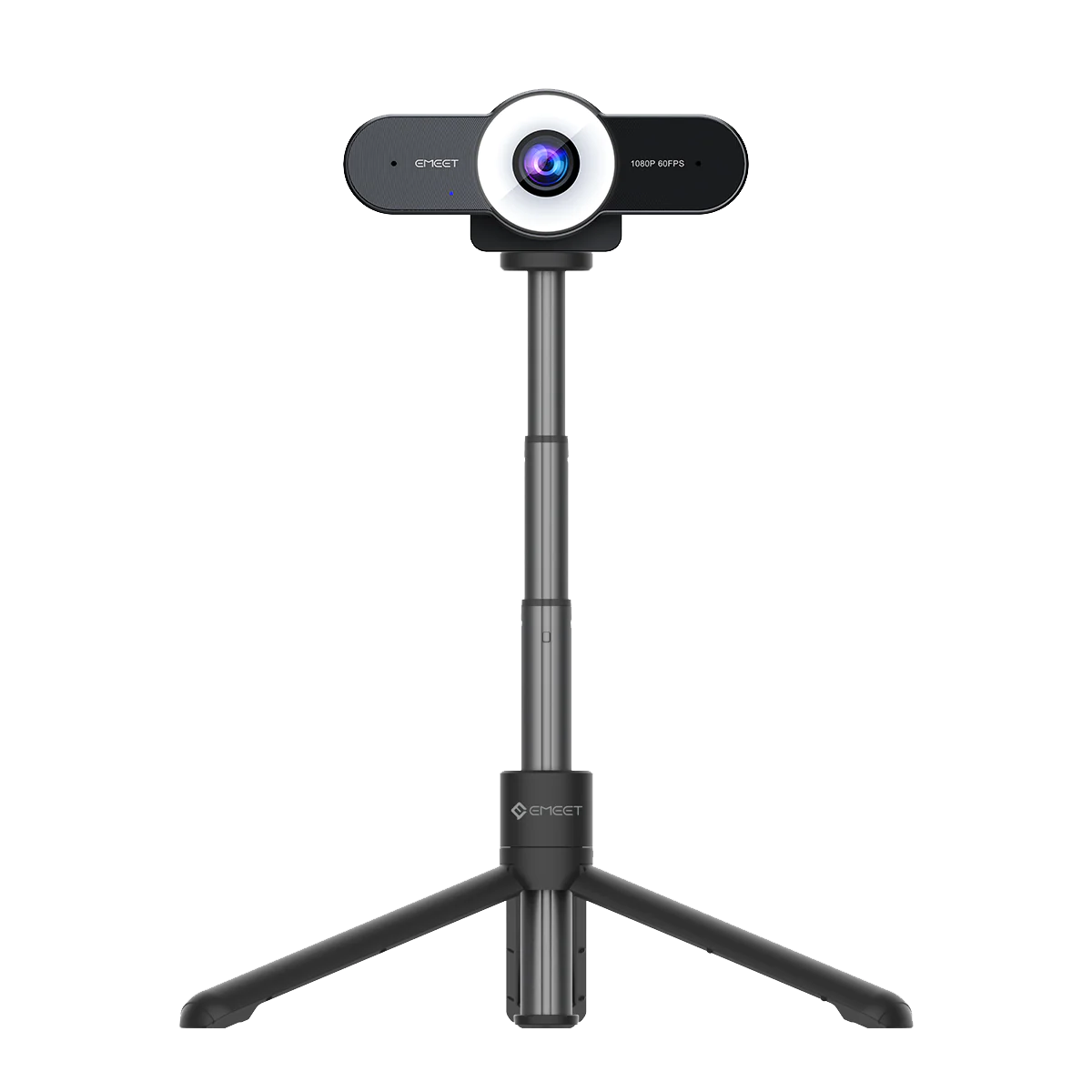 EMEET SmartCam C970L
Black/C970L
Simple Seamless Streaming
Stream professionally with C970L in crystal-clear HD 1080P at 60 frames per second. Easily record your wonderfully memorable moments with the convenient touch fill light, no-drop audio, auto light correction, and an adjustable 75°-90° field of view.


High-Definition 1080P at 60FPS
Delivers clearer and smoother video with the HD 1080P and a fluid frame rate of 60FPS. C970L reproduces every natural tone, captures every detail, and streams every frame seamlessly, optimizing your streaming experience.


Focus on You
With the intelligent and highly-sensitive autofocus, C970L is capable of capturing and concentrating on you or whatever else you're presenting, saving the trouble of frequent manual adjustment.


Light up Your Beauty
Equipped with 3-level touch fill light, C970L enables you to optionally adjust the light output to show the best of you in front of the lens.


Pro Visual Optimization
The intelligent auto light correction adjusts the image brightness in real-time to provide professional visual optimization, keeping you naturally clear in varying lighting conditions.


Dual Noise-Canceling Microphones
Two omni-directional microphones block out the distracting background noise and annoying echo. Just freely speak out your ideas and interact with the other end because no interference will come in the way.


Privacy Protected
All you need is to slightly push the camera to less than 10° with the clip, then both the microphones and the camera will be shut immediately to protect your privacy.


Enhanced Control with EMEETLINK
Choose how you want to show yourself via our exclusive EMEETLINK by customizing any image parameters such as field of view, brightness, exposure, etc. Find out more interesting settings with EMEETLINK.

Plug-and-Play Convenience
Plug the C970L into the USB port on your computer and you're ready to go. No extra drivers or tutorials are needed. Just that simple.


Wide Compatibility
Compatible with Windows 7/8/10 and macOS 10.10 or above. Works seamlessly with a host of software and platforms including Zoom, Skype, FaceTime, OBS, Facebook and YouTube, etc.

Various Mounting Options
Comes with an adjustable clip with a 1/4" thread at the bottom. Mount it on top of your monitor, lay it flat on the plane, or secure it tightly on a tripod, it's all up to you.


TECH SPECS
IMAGE
Max Resolution:
1080P at 60FPS
Field of View (FoV):
Adjustable 75°-90°
Video Pickup Radius:
20-300cm
Video Codec:
YUY2 / MJPEG
Image Sensor:
1/2.7",CMOS,2.07M
Optical Focal Length:
2.95mm
BLC (Black Light Compensation):
Automatic
AUDIO
Microphone:
2 Omni-Directional Microphones
CONNECTION
Connection:
USB2.0, USB-A, 1.8m
UVC Communication Protocol​:
UVC 1.0~1.5
USAGE
Privacy Cover:
Electronic Privacy Protection
Dimensions (W*H*D):
120mm*44mm*53mm
Recommended For:
Video Conferencing, Streaming and content_html Creation
Average Power Consumption:
1.5W
COMPATIBILITY
Compatibility:
Works with Zoom, Microsoft Teams, Skype for Business, Slack, Webex, and many more
Operating System:
windows 7, 8, 8.1, 10, 11 Mac OS 10.10 or later
WHAT'S IN THE BOX
EMEET SmartCam C970L
Safety Guide
Quick Start Guide
Product Comparison
Model
C970L
C970
C965
Price
¥6,999
¥4,800
Max Resolution
FHD 1080P@60FPS
FHD 1080P@60FPS
FHD 1080P@30FPS
Field of View (Diagonal)
Adjustable 75°-90° via EMEETLINK
Adjustable 75°-90° via EMEETLINK
96°
Focus Type
Auto Focus
Auto Focus
Auto Focus
Auto Light Correction
Yes
Yes
Yes
Microphone
2 Noise-Canceling Mics
2 Noise-Canceling Mics
2 Noise-Canceling Mics
Fill Light
N/A
N/A
N/A
Connection
Plug-and-Play USB-A
Plug-and-Play USB-A
Plug-and-Play USB-A
Privacy Cover
Digital Privacy Cover
Digital Privacy Cover
Physical Flippable Privacy Cover
Tripod-Mounted(1/4" Thread)
Yes
Yes
Yes
Dimensions (W*H*D mm)
120*44*53
120*44*53
100*59*55
Weight
215g
215g
146g
FAQ
How to adjust the camera picture parameters?

Please connect the device to the computer and follow the steps below:

Connect the device to a computer via USB cable.

Open the EMEETLINK software to enter the setting interface.

Firmware Update:

In the upper right corner, you can see your device's firmware version. Also, you can click the "update" button to get the latest version.

Camera Settings:

You can open or close the auto privacy protection mode and flip mirror the image.

Video Setting:

You can set the power line frequency (anti-flicker) according to your own needs, also adjust the filters, brightness, contrast, sharpness, saturation, and white balance.

If you want to restore all settings, click "Restore Defaults".

Note: Only in customize filters mode, the other parameters can be adjusted.
How does the auto privacy protection feature work?

The EMEET C970/C970L has an electronic privacy function to protect personal privacy.

When the lens body is close to the upper bracket and the angle is less than 10°, the electronic privacy function is turned on. At the same time, the video will be closed and the microphone will be muted. Your screen will also show the mute icon.

Simply pull up the lens from the stand to recover video and audio in 3 seconds.
How many fps does this webcam capture?


The EMEET SmartCam captures video at a resolution of up to 1080P and 60 frames per second (fps).

The 60 FPS camera means you can get a clearer video experience. Compared with the 30 FPS camera, there will be no jamming and drag.

How to adjust the ring light(for C970L only)?


Compared with the C970 camera, the C970L camera has a ring light with three levels of light adjustment, which can make the face clearer in a dark environment.

Just gently touch the top of the webcam to adjust the light.

Note: The ring light on the camera can't be removed. Just turn it off when you do not need the light.
( カスタマー サービス )
お問い合わせお待ちしております。
Choosing a selection results in a full page refresh.