EMEET OfficeCore Luna Plus Meeting Kit
1st Gen USB/Bluetooth Speakerphone with an Extension Mic
8つの内蔵マイクと1つの外付けマイクにより、360方向音声を拾うことが可能です

最適化されたノイズキャンセリングと全二重VoiceIA技術

デイジーチェーン連結ケーブルにより、カバー範囲を拡大できます

USB、Bluetooth、および USB アダプタの接続
*Suitable for up to 14 people
For buying in bulk or other inquiries, feel free to contact us.
Exclusive Extended Warranty
Exclusive Extended Warranty
Hassle-free Customer Service
Hassle-free Customer Service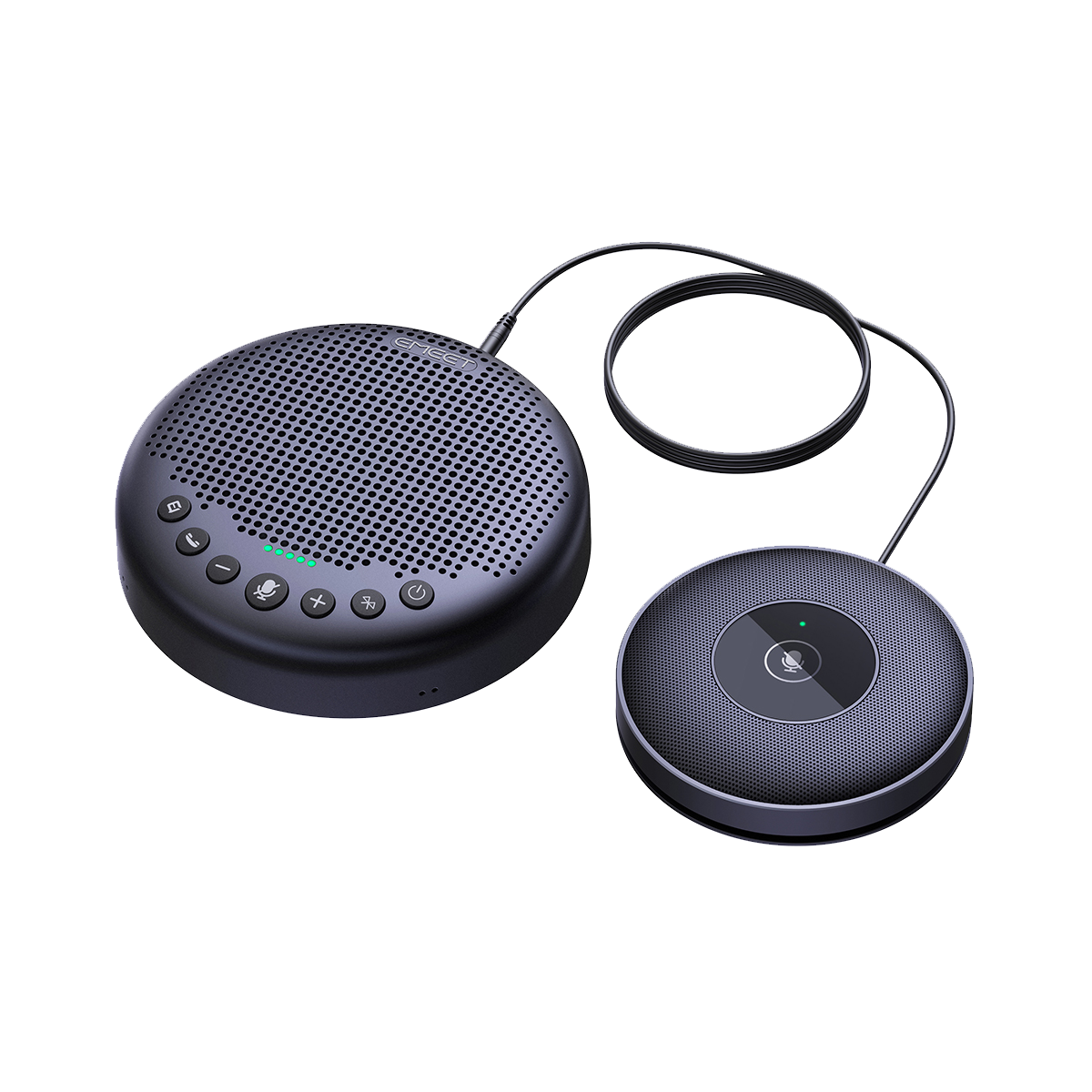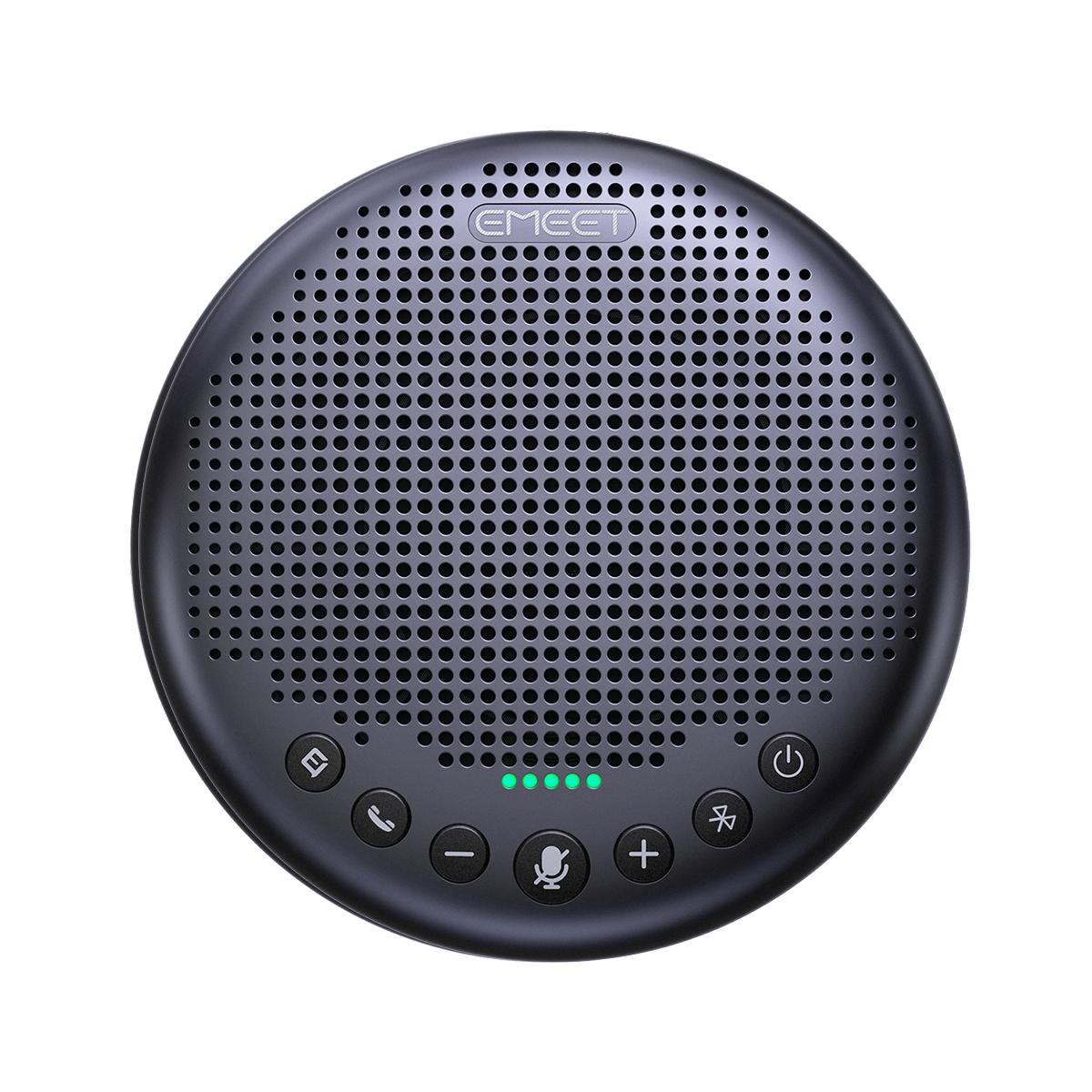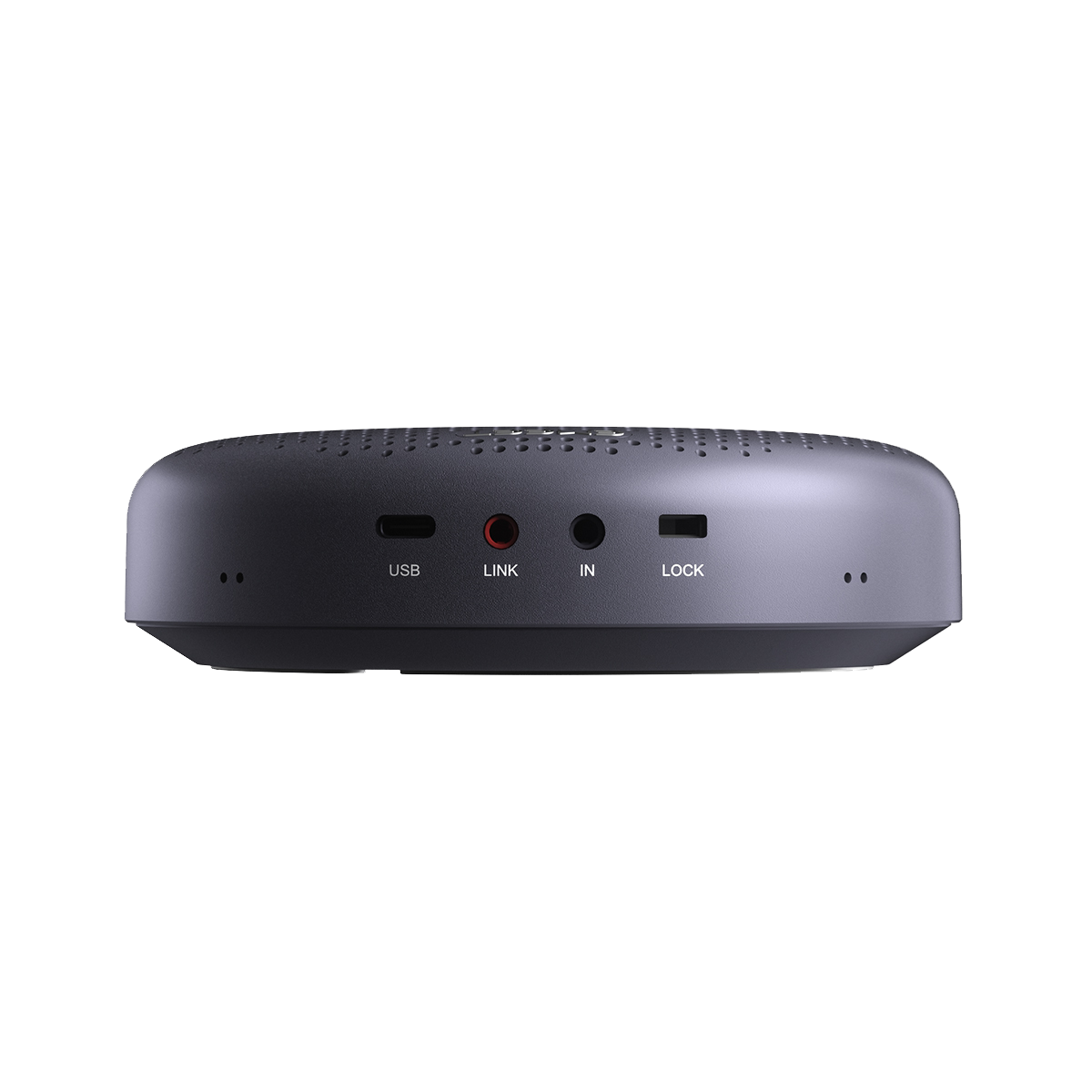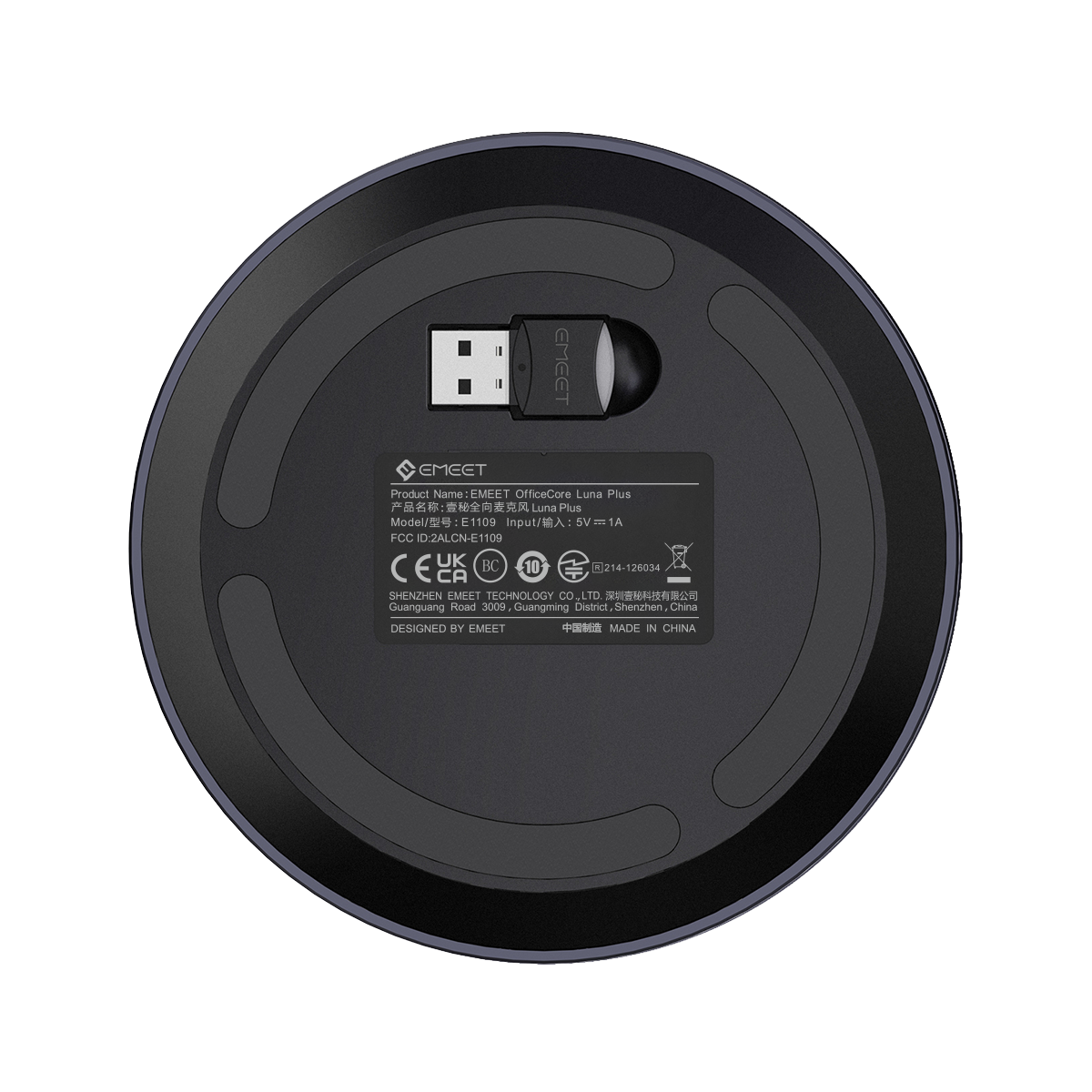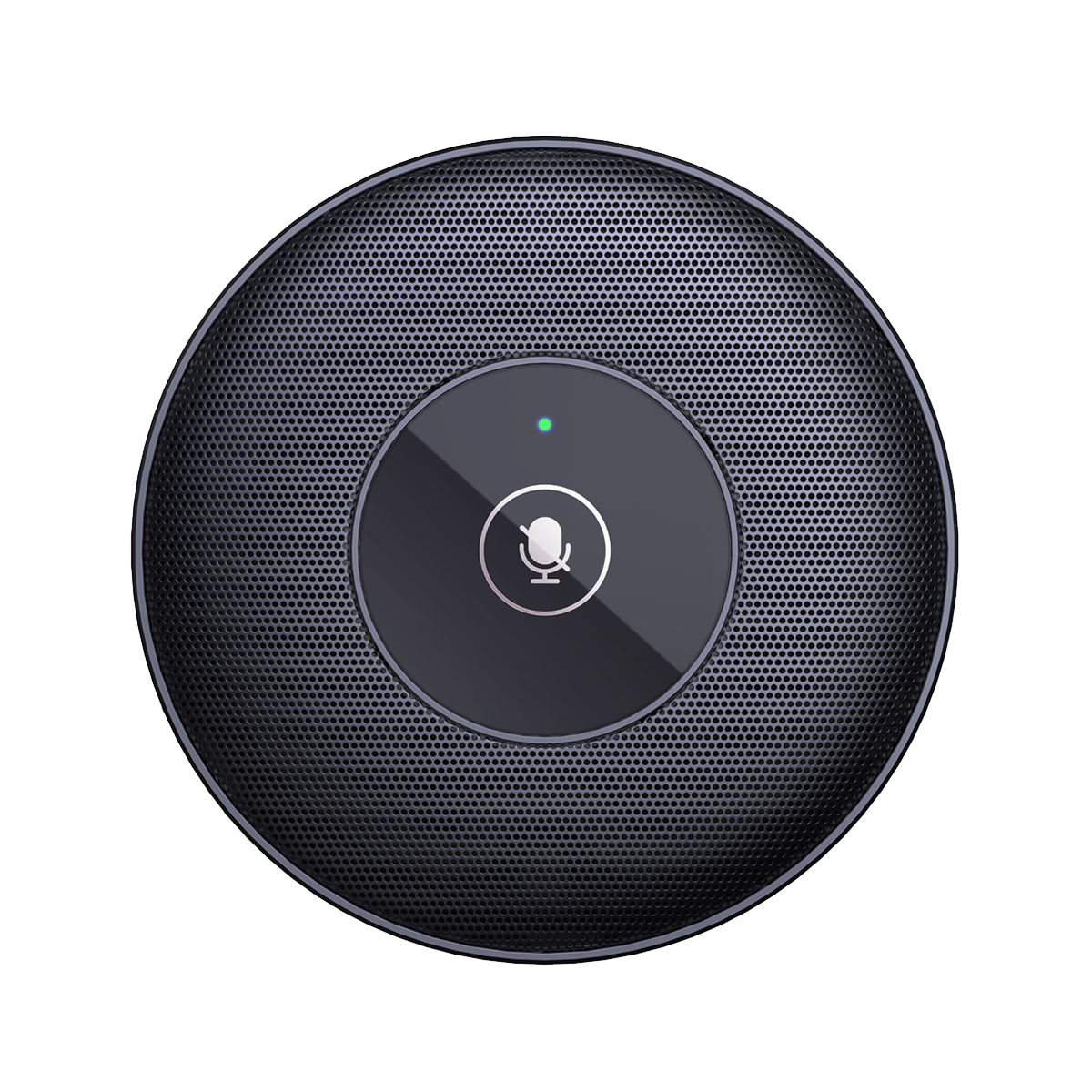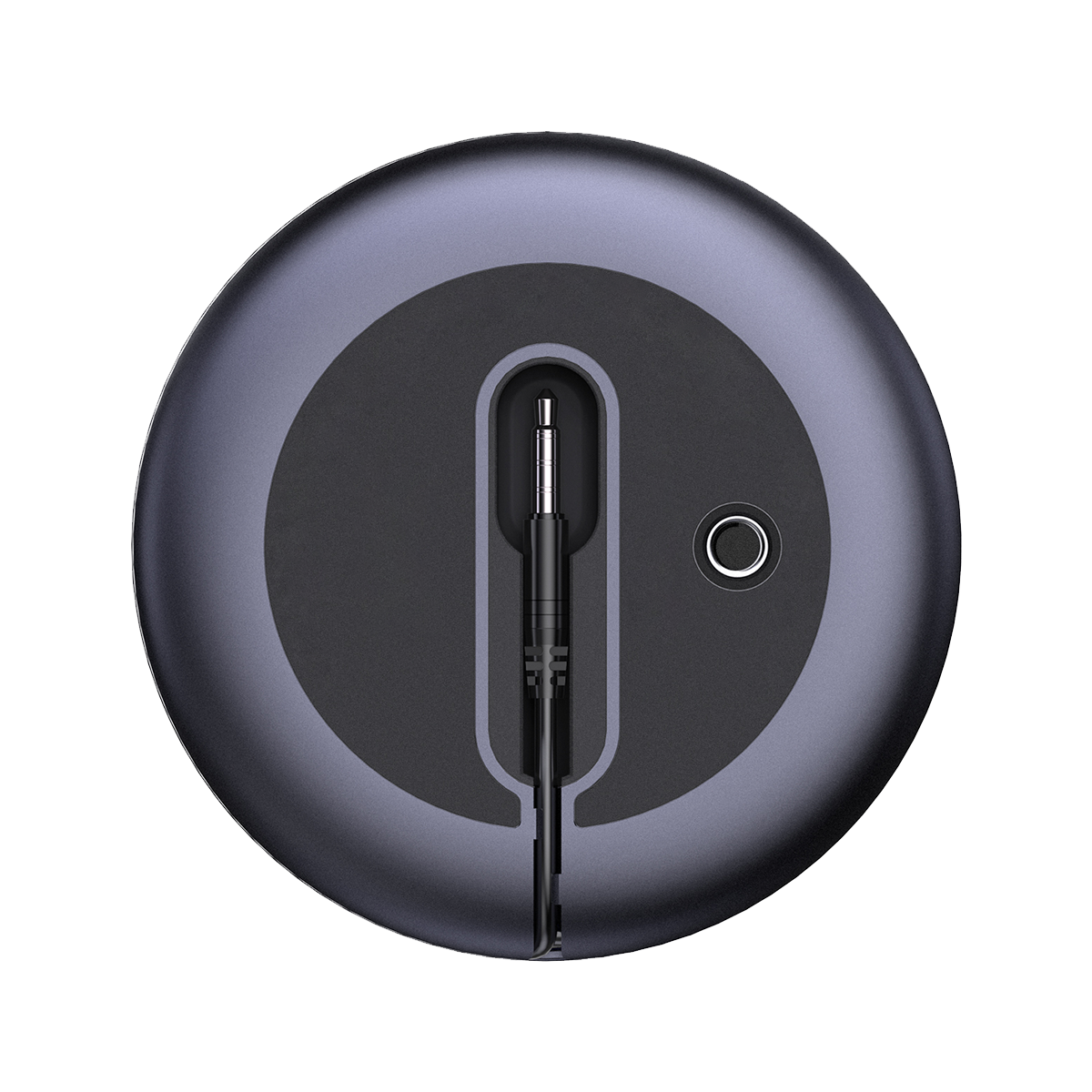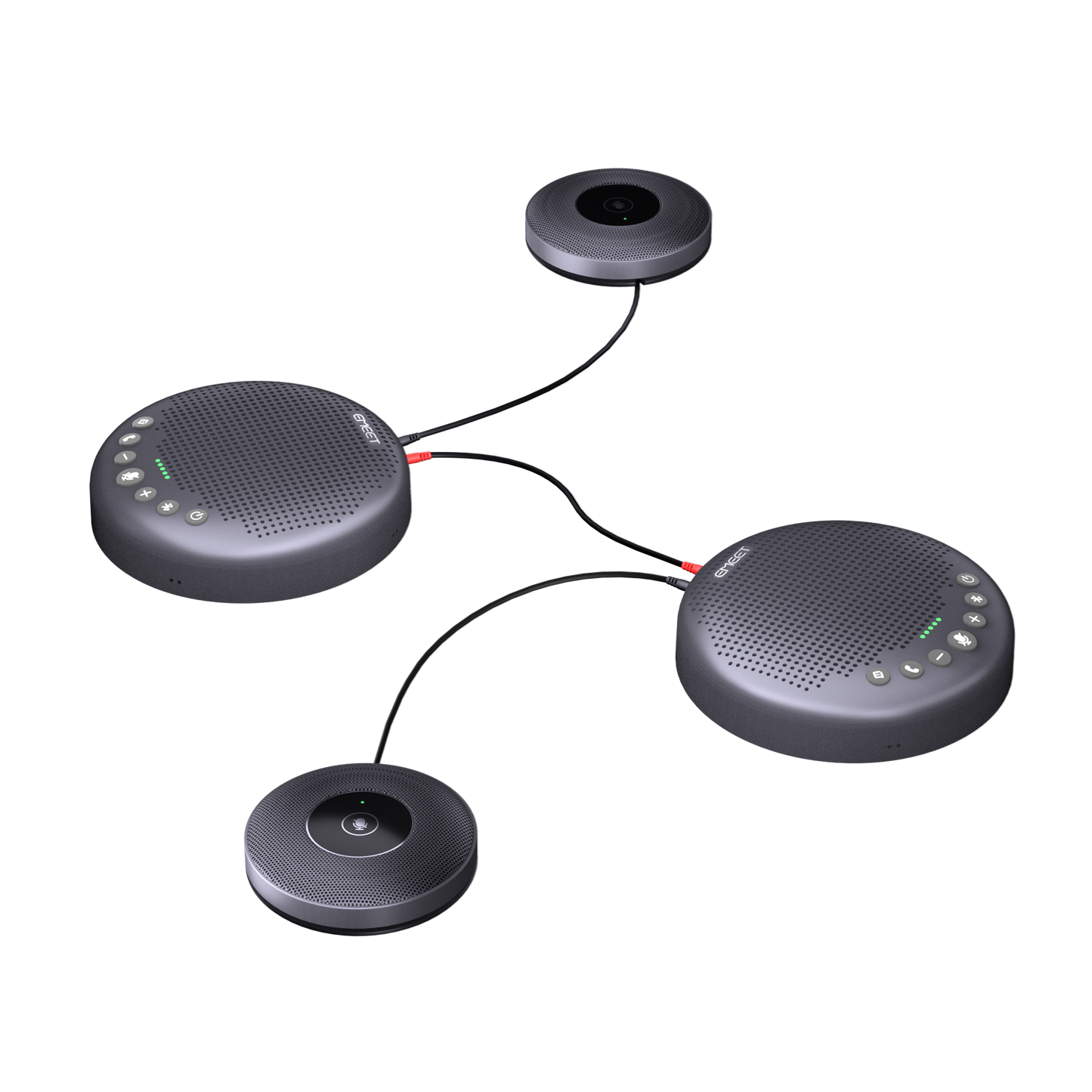 EMEET OfficeCore Luna Plus Meeting Kit
Meeting Kit
会議をより一層上に
最大14人の大規模なオンライン会議中に収音できる8つの全方向マイクと1つの外付けマイク。 最適化されたノイズキャンセリングと全二重VoiceIA技術でシームレスなコミュニケーションができます。
A Plus for Your Smart Meetings
8 omni-directional mics plus an external one for ultra voice pickup during large online meetings with up to 14 attendees. Optimized noise cancellation and full duplex with VoiceIA algorithm for seamless communication.


8 Plus 1
Experience ultra-long voice pickup distance with the 8 built-in mics and a synced extension mic. Plus a 5W speaker, now you can sit still or walk around as you want because you can always hear and be heard crystal-clear.


Latest VoiceIA Algorithm
Powered by the latest innovative algorithm VoiceIA that optimizes the sound performance of your call, Luna Plus features upgraded noise & echo cancellation, and full duplex for you to speak and hear each other simultaneously without interfernce.


Flexible Cascading
With flexible cascading, Luna Plus can be Daisy-Chained with other EMEET devices via an EMEET Daisy-Chain cable for larger meeting space needs. 2 Luna Plus Daisy-Chained with 2 extension mics support meetings up to 25 attendees.


Long-Lasting Battery
Luna Plus keeps up with your occupied schedule with a 2600mAh battery. You can stay connected with the other end for up to 10 hours of active communication without worrying about power breakdowns.


Diverse, Stable Connection
Enjoy a hassle-free connection with your devices by pairing it with your Bluetooth-enabled devices such as phones or tablets, or pluging it into your PC or laptop with the USB-C cable or the adapter.


Just That Fast
The brand new upgraded Bluetooth USB adapter A350 enables lightspeed connection and super low latency, ensuring smooth and synchronized sound and real-time communication.


Universal Compatibility
Compatible with Windows, Mac OS, Linux, iOS and Android. Works with mainstream meeting platforms such as Zoom, Microsoft for Teams, Skype for Business, etc.


Works with EMEETLINK
Upgrade the firmware, or make Bluetooth-related and standby time changes, all available in EMEETLINK.


TECH SPECS
MICROPHONE
Microphone Array:
8 Directional Mic Array + 1 Expansion Mic
Microphone Sample Rate:
16kHz
Microphone Frequency Response:
100hz~10kHz
Voice Pickup Range:
Up to 17ft (Tested in lab environment)
Microphone Tech:
360° Voice Pickup
Full Duplex
Noise Cancellation
Voice Enhancement
SPEAKER
Peak Audio Output:
89dB@0.5m
Frequency Response:
20Hz - 20kHz(±3dB)
Signal to Noise Ratio(SNR):
>75dB
CONNECTION
Connection Method:
USB-C Cable, Bluetooth, 3.5mm Jack
USB Cable:
USB-C to C, 1m
C-A Adapter
Bluetooth Version:
Bluetooth 5.3
Bluetooth Range:
Up to 20m (Tested in open space)
Supported Bluetooth Profiles:
A2DP, AVRCP, HFR Profiles, SBC codec
USAGE
Battery Capacity:
2600mAh
Battery Type:
Lithium-ion
Meeting With:
Up to 14 persons
Daisy Chain:
Up to 25 persons
Recommended For:
Medium Room, Board Room
Software Supported:
EMEETLINK
Average Power Consumption:
1.25W
COMPATIBILITY
Platform:
Works with Zoom, Microsoft Teams, Webex, Skype, etc
Operating System:
Windows 7, 8, 8.1, 10, 11
Mac OS 10.10 or later
Android V5.0 later
Linux
GENERAL
Dimensions(W*H*D):
130mm*130mm*36mm
Warranty:
2-year warranty
WHAT'S IN THE BOX
Luna Plus
Expansion mic (1.4m line)
User Manual
Expansion Mic User Manual
Safety Guide
C-A Adapter
Bluetooth USB Dongle
1m C-C USB Cable
FAQ
What is the difference between Luna plus Meeting Kit and Luna Plus?

The Luna Plus Meeting Kit includes Luna Plus and a wired expansion microphone, which provides a wider coverage range and a better meeting experience.
Can the products be cascaded?

Yes, with the purchase of the proprietary EMEET cascading cable, you can connect Luna Plus to Luna Plus, M0 Plus, M3, and Meeting Capsule devices for expanded coverage.

However, it is not compatible with M0, M1A, M2, Luna, or M2 MAX.

Additionally, if you buy two Luna Plus Meeting Kits, you can cascade two Luna Plus devices together and connect the expansion mic to each Luna Plus, achieving synchronous pickup and muting for up to four devices, with a maximum expansion capability of up to 25 people.
How to use the call button of the device?

This function can be used on telephone communication and Skype for business when the Luna is connected to your device.

When there is an incoming call, the device indicator will light up flashes green.

Short press to answer and hang up calls.

Long press for 3 seconds to reject calls.

When you use the Luna to answer calls, it will automatically play the call through the speaker.

When you use your phone to answer calls, it will be played through your phone. If you want to play the call via the Luna, just select it when answering the call.
使いやすいスピーカ
会議室に常備して使っています。
Bluetooth接続も簡単で音質も良いです。
有線の古いJabraもありますが、やっぱ有線面倒なのでこちら使っちゃいます。
iPad直接の音声入出力で今まで会議していましたが、こちらを使うようになて先方からも格段に音質が良くなったと言われました。
マイクの集音性が良いんですかね。当分活用させてもらいます!
どの位置からの音もちゃんと拾う
会議で使用してみました。全方向の位置にいる人の音をしっかりと拾ってます。しかも雑音も気にならない音質で。スピーカーの音も聞き取りやすいです。
コスパ良し
今まで使用していたマイクに比べて3倍は性能が良くなってた。
拡張マイクが1個じゃなければもっと良いけど、今のところは2個連結でカバーできてるので良い買い物ができました。
拡張マイクにスピーカー機能がないのが残念
値段に見合った性能
少し値段は張りますが、値段に見合った性能をしていると思います。
とても音質良く8個のマイクで大人数でもしっかりと収音してくれて助かっています。
電源を入れると勝手にBluetooth接続してくれるので、とても便利で使い勝手が良いですね。
リモート会議に特化したセット
EMEETはLUNAとM3を使っています。
単体での利用に比べ、追加でマイクを設置出来るので集音出来ないゾーンなどがほぼなくなります。
音質は声にチューニングがあっている感じで音楽を聞いたりするには物足りないかと思いますが、リモート中にいちばん大事な話し声に関しては際立って聞こえるのが非常に良いです。
音量自体も結構出るので12畳ぐらいの部屋であれば全員に聞こえそうなぐらいです。
こちら側のノイズキャンセルも難しい設定などなく使え、効果も高いです。
他社の会議用マイクと比べ引けを取る点はないのでおすすめです。
( カスタマー サービス )
お問い合わせお待ちしております。
Choosing a selection results in a full page refresh.