EMEET SmartCam C960 2K
2K High Resolution Webcam with Dual Microphones
没入型イメージング

2K@30FPSで高品質な画像解像度を提供し、あらゆる人々に最高の会議体験をもたらします。


フラッシュフォーカス

TOFテクノロジーを採用した高速オートフォーカス機能により、すばやく会議を開始することができます。


トップクラスのテクノロジー

最新のノイズキャンセリングチップとAGCアルゴリズムを組み合わせた、収音範囲が最大8フィート、2つのノイズキャンセリングマイクを搭載しています。


パーソナライゼーション

76°の広角視野は、個人的なミーティングに最適で、自動照明補正技術やEMEETLINKアプリでニーズに合わせたカスタム設定が可能です。


プラグアンドプレイ

インストールは不要で、物理的なプライバシーカバーが同梱されているため、セキュリティ保護も万全です。


For buying in bulk or other inquiries, feel free to contact us.
Exclusive Extended Warranty
Exclusive Extended Warranty
Hassle-free Customer Service
Hassle-free Customer Service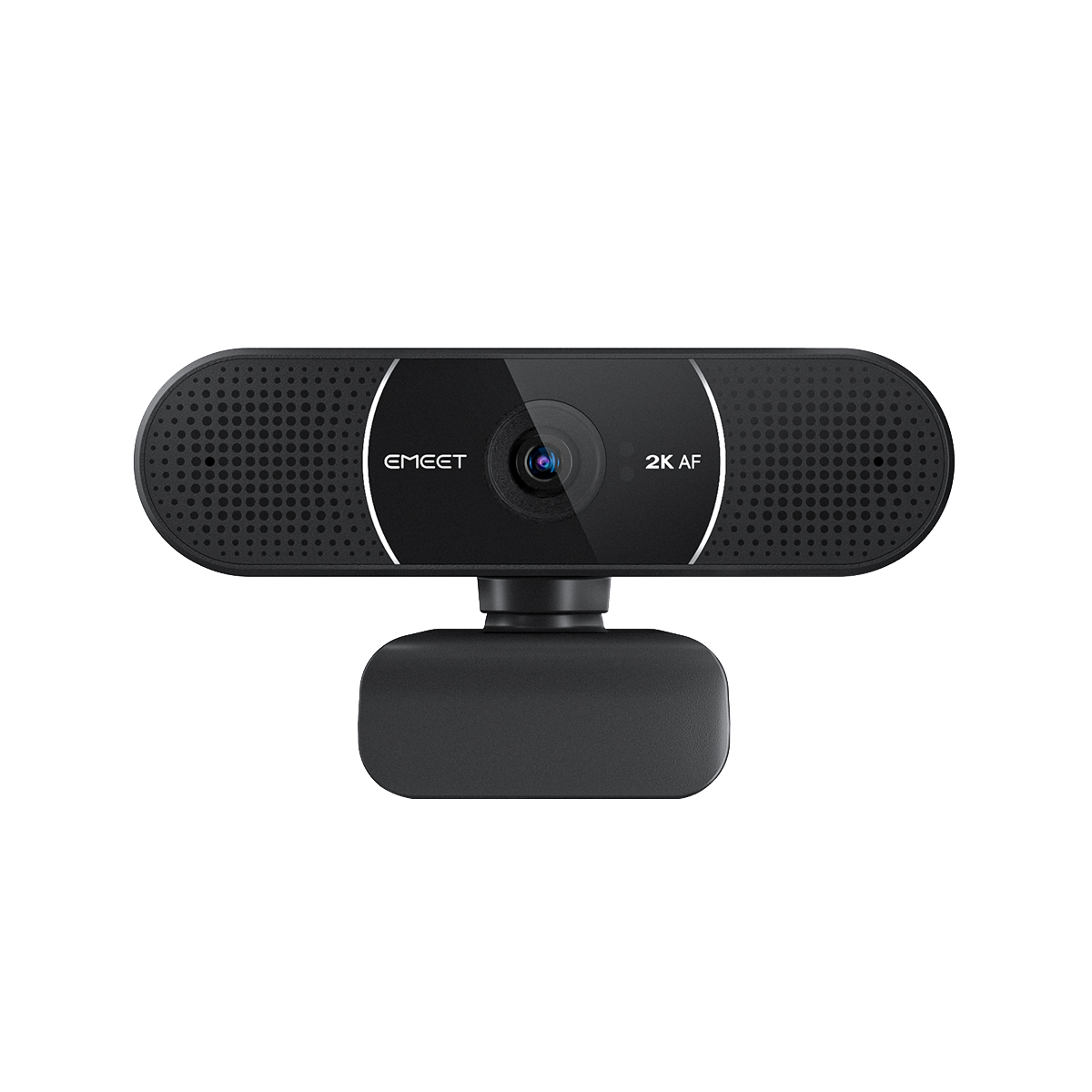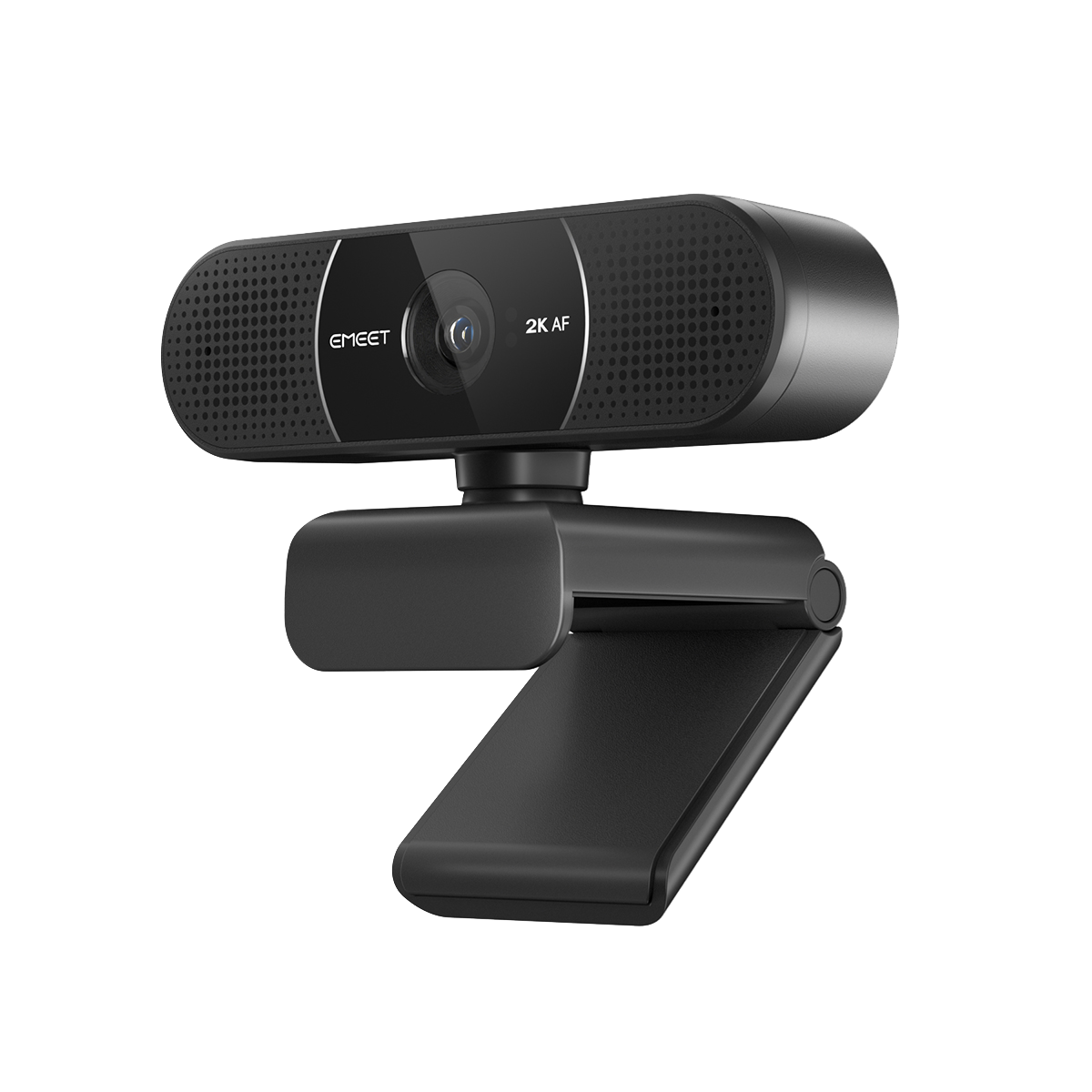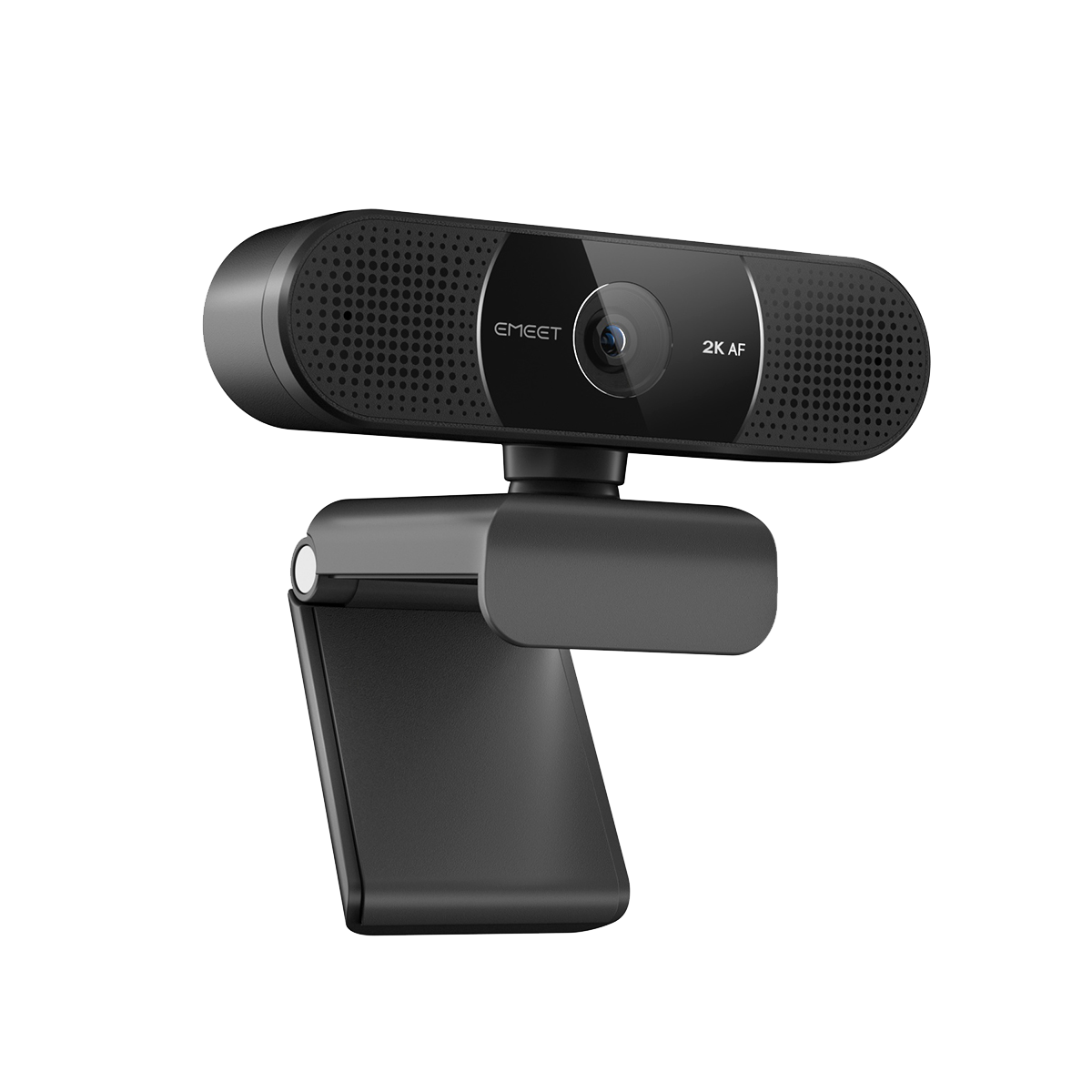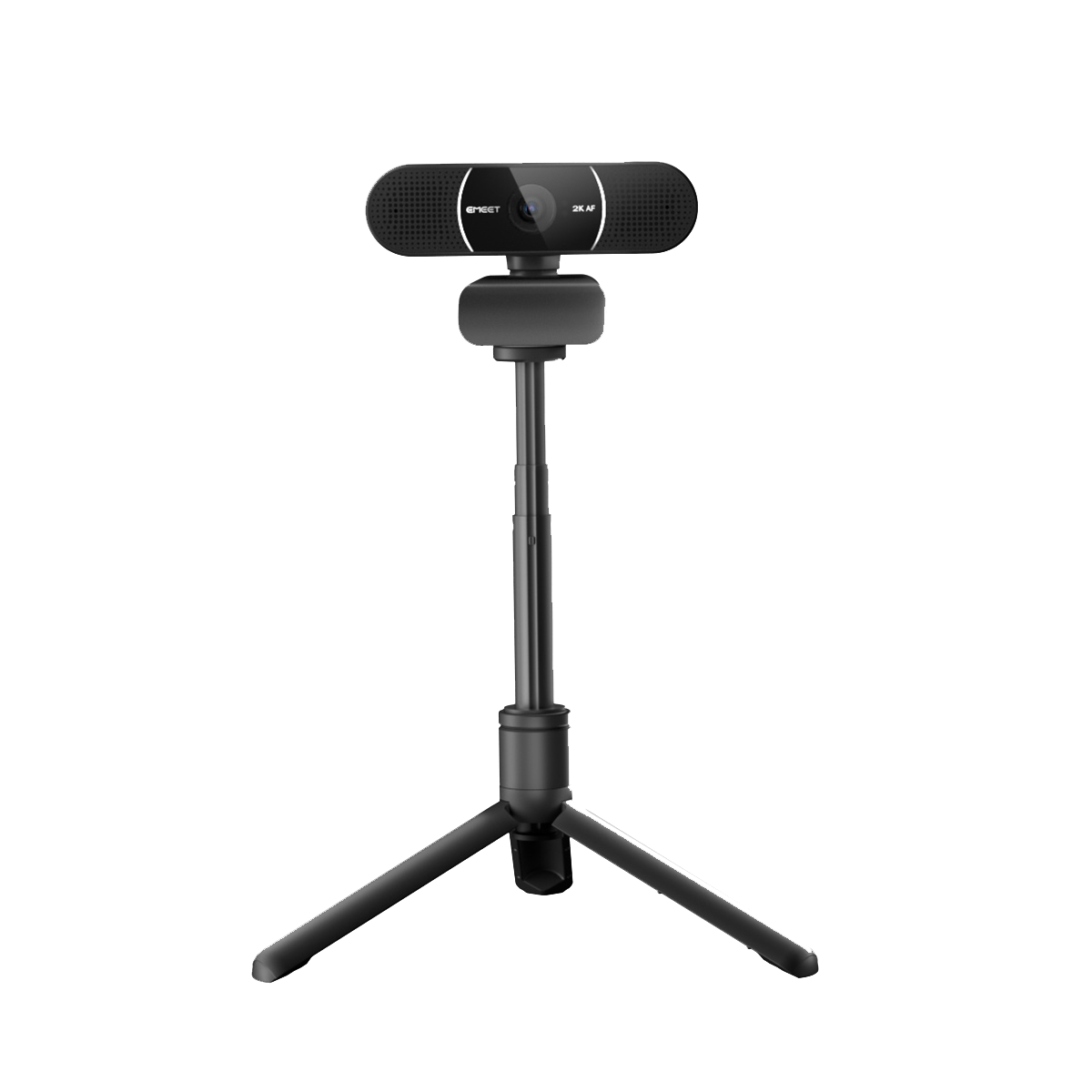 Present Your Professionalism to Everyone
High-quality 2K resolution with 76°FOV, two noise-cancellation microphones with a pickup distance of up to 8ft, latest noise-cancellation chip, using TOF tech to perform extremely high-speed autofocusing, providing you with the most immersive personal online meetings.


自己アピールを重視しましょう。
2K@30FPSの高品質な映像で、誰に対しても自由に意見を表現し、プロフェッショナルな姿勢をアピールし、会議の主役になることができます。
C960 2Kの画面
他社の1080P画面
自己アピールを重視しましょう。
2K@30FPSの高品質な映像で、誰に対しても自由に意見を表現し、プロフェッショナルな姿勢をアピールし、会議の主役になることができます。
Pinpoint Focus
The TOF Technology makes the camera focus on you with extreme speed, no need to make any physical adjustment to the webcam.


Focusing on You
The 76°FOV optimized for your personal use, no extra background will be capture to distract the others or expose your location. Automatically optimizing your lighting conditions, making sure you staying sharp the whole time.


Noise-Cancellation Tech
The latest noise-cancellation chip to reduce the background noises while picking up your voice, providing a crystal-clear voice to your meeting participants.


Speak Freely
Dual-microphones to pick up your voice effectively, with a pickup distance up to 8ft and with the AGC algorithm, allow your audio volume be balance no matter how quite/loud you speak.


Ease of Use
360° rotatable basepod, start your meeting within seconds, with no additional installation required, and use the time on other important jobs.


Flippable Privacy Cover
Flip the privacy cover upward to start your wonderful video calls or flip it down to shelter the lens and protect your privacy immediately.


Personalise Your Needs & Stay Updated
Using the EMEETLINK to personalise your setting to meet all your needs in different scenarios, also using the EMEETLINK to continuously update your camera software.

Adapt to Multiple Scenarios and Live Effectively
Whether you are engaged in live broadcasting, online teaching, home office, or other industries, you can easily use EMEET C960 2K to achieve more efficient work and learning.


Universal Compatibility
Compatible with all mainstream operation systems and meeting platforms.

TECH SPECS
IMAGE
Max Resolution:
2K at 30FPS
Video Pickup Radius:
20-300cm (Recommend using at a distance of 50-120cm)
Video Codec:
YUY2 / MJPEG
BLC (Black Light Compensation):
Automatic
AUDIO
Microphone:
2 Omni-Directional Microphones
Optimal Pickup Range:
8ft(2.4m)
CONNECTION
UVC Communication Protocol​:
UVC 1.0~1.5
USAGE
Privacy Cover:
Physical Privacy Cover
Recommended For:
For Personal Use
Average Power Consumption:
750mW
Dimensions (W*H*D):
100*59*55mm+-1mm
COMPATIBILITY
Compatibility:
Works with Zoom, Microsoft Teams, Skype for Business, Slack, Webex, and many more
Operating System:
windows 7, 8, 8.1, 10, 11 Mac OS 10.10 or later
WHAT'S IN THE BOX
EMEET SmartCam C960 2K
Physical Privacy Cover
User Manual
Product Comparison
Model
C960 2K
C950
C965
Price
¥4,199
¥2,499
Max Resolution
2K@30FPS
FHD 1080P@30FPS
FHD 1080P@30FPS
Field of View (Diagonal)
76°
90°
96°
Focus Type
TOF Auto Focus
Fixed Focus
Auto Focus
Auto Light Correction
Yes
Yes
Yes
Microphone
2 Noise-Canceling Mics
2 Noise-Canceling Mics
2 Noise-Canceling Mics
Connection
Plug-and-Play USB-A
Plug-and-Play USB-A
Plug-and-Play USB-A
Privacy Cover
Physical Flippable Privacy Cover
Physical Flippable Privacy Cover
Physical Flippable Privacy Cover
360° Rotatable Head
Yes
N/A
N/A
Tripod-Mounted(1/4" Thread)
Yes
Yes
Yes
Dimensions (W*H*D mm)
100*59*55mm
125*68*52
100*59*55
Weight
133g
153g
146g
FAQ
What is TOF focusing?


TOF focusing is a camera technology that uses Time of Flight (TOF) imaging to measure the distance between the camera and the subject being photographed. This enables more accurate autofocus and better low-light photography.
What is the difference between TOF focusing and automatic focusing?


TOF focusing and automatic focusing have some differences. Automatic focusing is a technology that uses the camera lens to measure the focus in the photo and adjusts the camera's focus distance automatically to make the focus clear based on the measurement result.

TOF focusing uses time-of-flight camera technology to calculate the distance to the object, and when adjusting the focus, it prioritizes the distance to the object, so it can focus more accurately.

In addition, TOF focusing can work better in low-light environments because it does not rely only on visible light.
How do I use a USB Webcam?


Turn on

Plug the USB-A connector into your computer, the device will automatically turn on.

Then open the software you want to use, and select the EMEET device. The device status indicator will turn blue.

Turn off

Exit the meeting software, the camera will turn off.

Unplug the USB connector from your computer or laptop, the device will automatically turn off.

Plug-and-play supports your computer to recognize the webcam immediately.

Note:

If your computer does not instantly recognize the webcam, please check if the following tips can resolve theissue:

Check if the device has been selected on your meeting software.

Try plugging into a different USB port or restarting the computer.
( カスタマー サービス )
お問い合わせお待ちしております。
Choosing a selection results in a full page refresh.