EMEET SmartCam C980 Pro
All-in-One 1080P Webcam with 4 Mics and 2 speakers
All in One

1080P HD lens, 4-mic array and 2 speakers, a simple solution for an efficient conference.

Plug and Play

Simply plug in and join meetings right away with the all-in-one yet low-power consumption device.


Flawless Video

Show your best on any occasion with the auto light correction or fine-tune the parameters with EMEETLINK as you like.


Show or Close

Present freely with the wide 90° FoV or shield the lens with the magnetic cover to protect your privacy.

Broad Compatibility

Compatible with Windows, macOS and mainstream meeting platforms including Zoom, Microsoft Teams Skype, etc.
オールインワン

1080P HD レンズ、4マイク構成のマイクアレイ、2つのスピーカー。効率的なビデオ会議を支えるシンプルなソリューション。

プラグアンドプレイ設計

低消費電力のオールインワンカメラ。接続するだけで、すぐさま会議に参加できます。


いつでも高品質な動画を

自動光補正で、あらゆるシーンを高画質に表現。EMEETLINK ソフトウェアでパラメーターの微調整もできます。


ワイドな視野と保護性能

撮影構図の自由度が高い、ワイドな 90°視野。マグネット式カバーでレンズを保護し、あなたのプライバシーも護ります。

幅広い互換性

Windows、macOS、Zoom、Microsoft Teams Skype など、主要なビデオ会議プラットフォームと互換性があります。
For buying in bulk or other inquiries, feel free to contact us.
Exclusive Extended Warranty
Exclusive Extended Warranty
Hassle-free Customer Service
Hassle-free Customer Service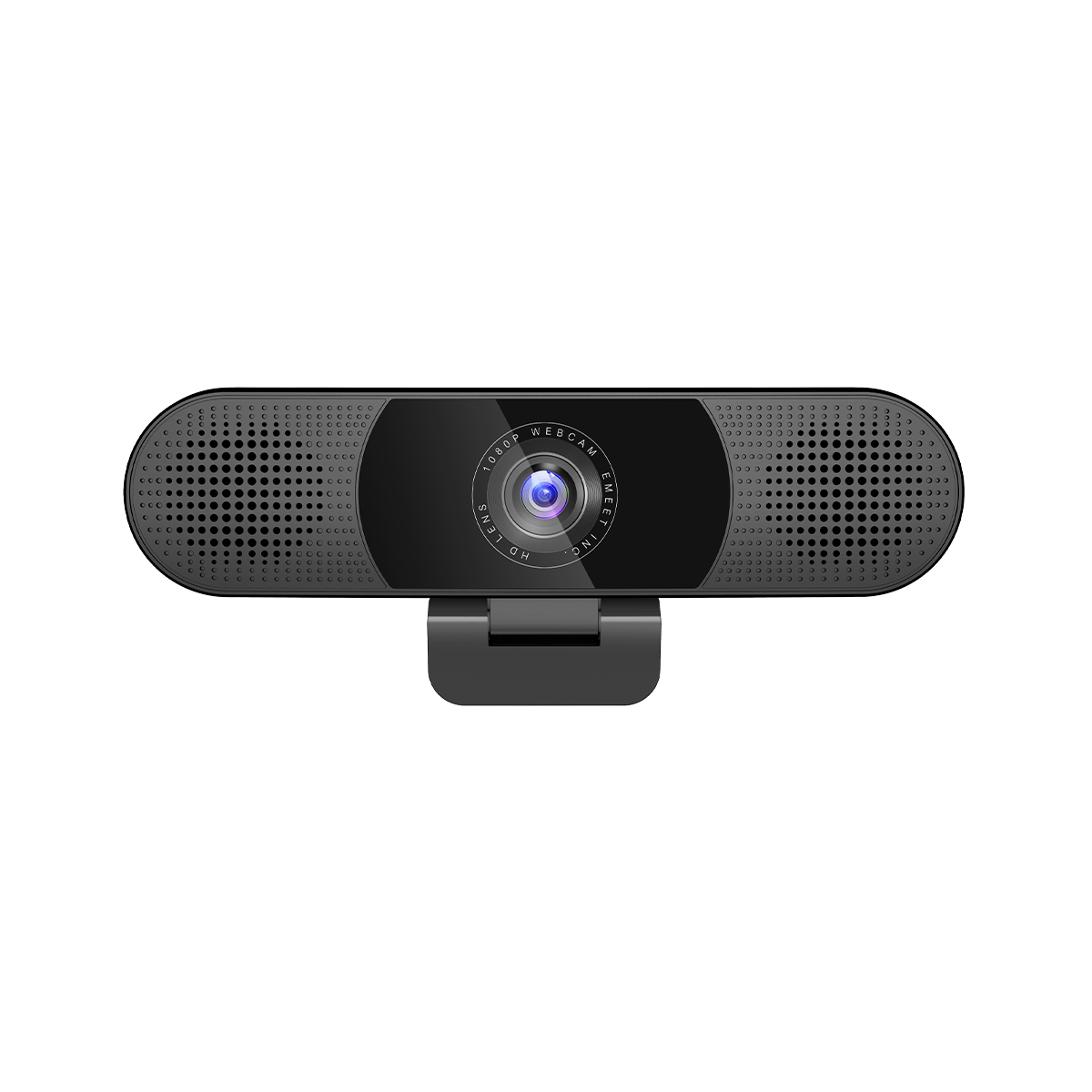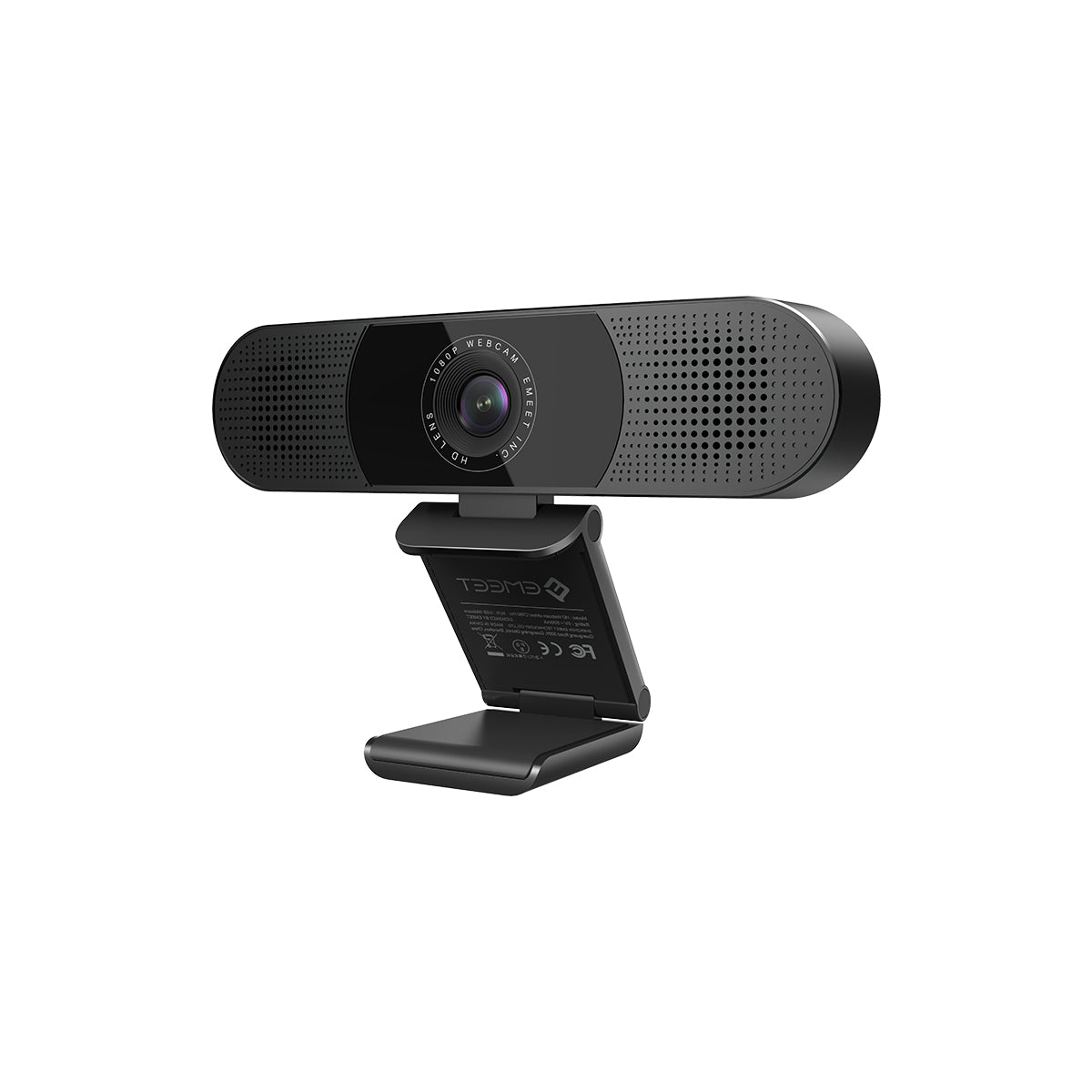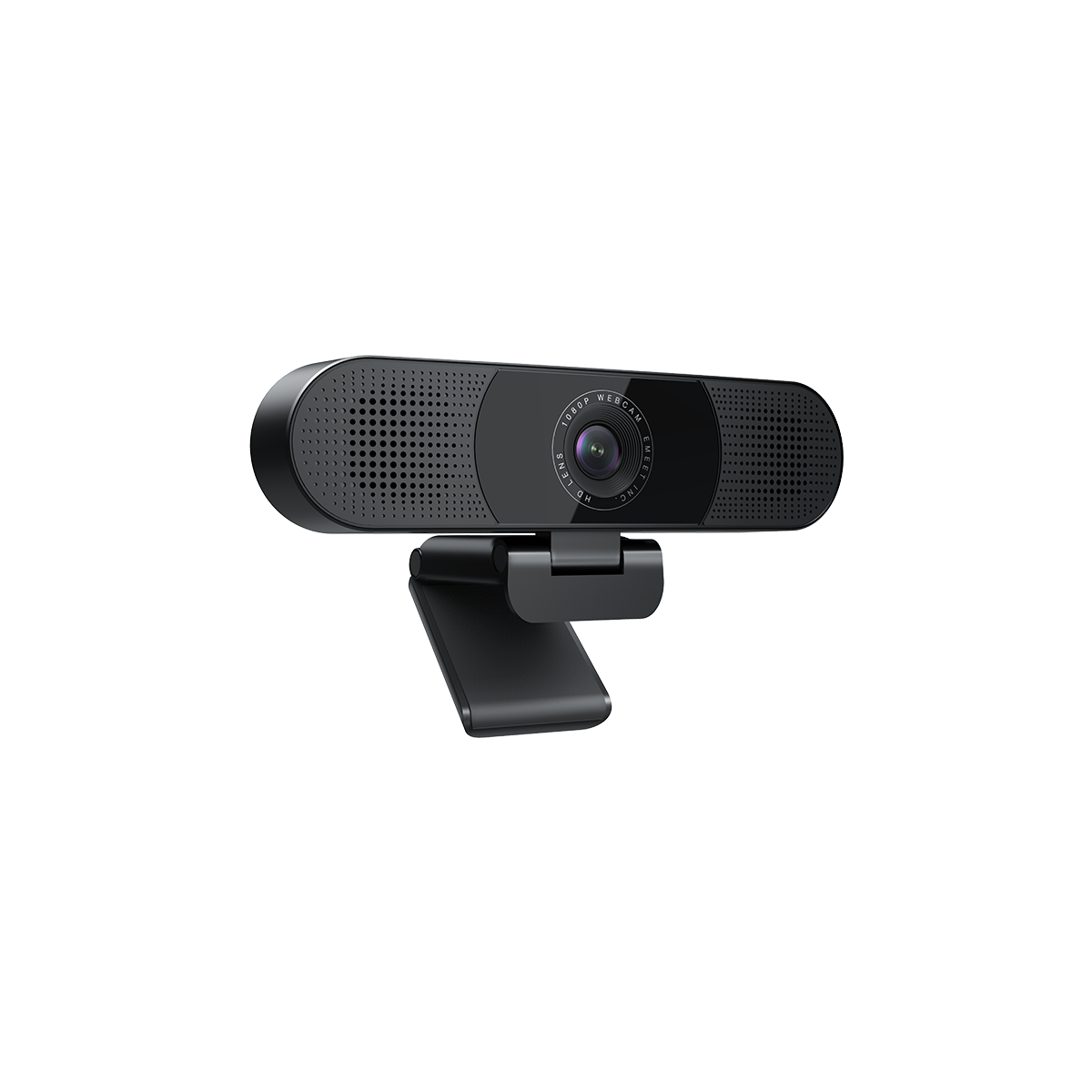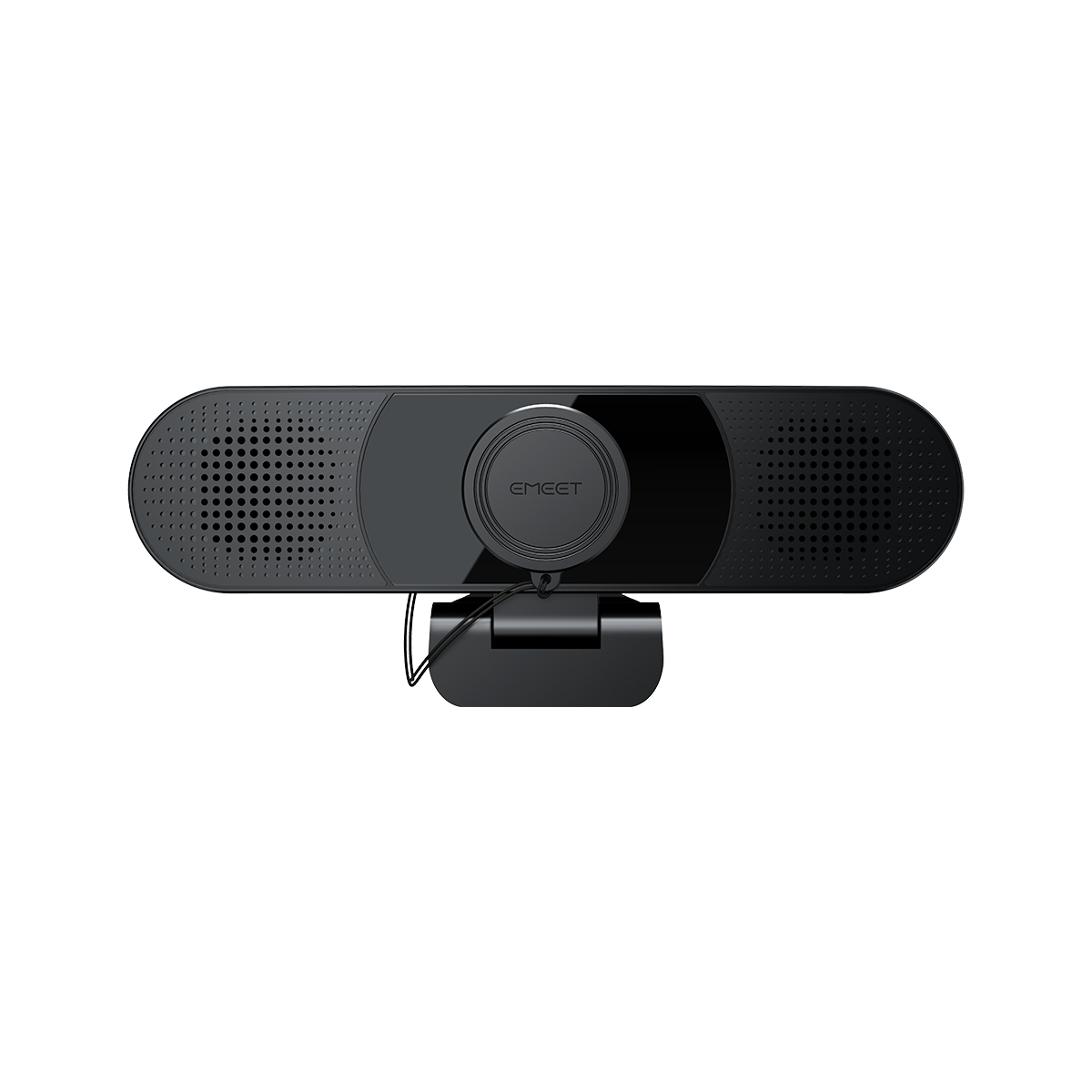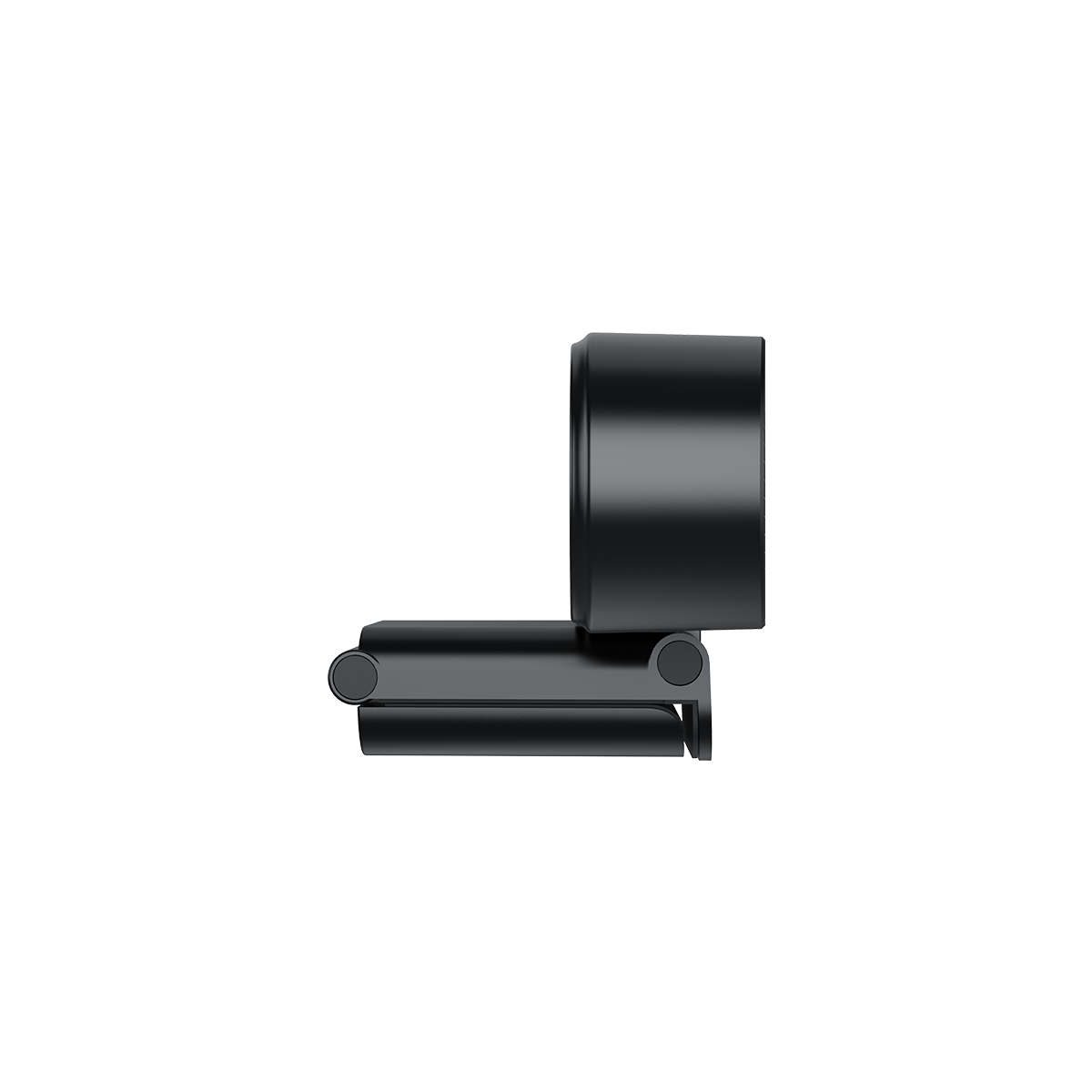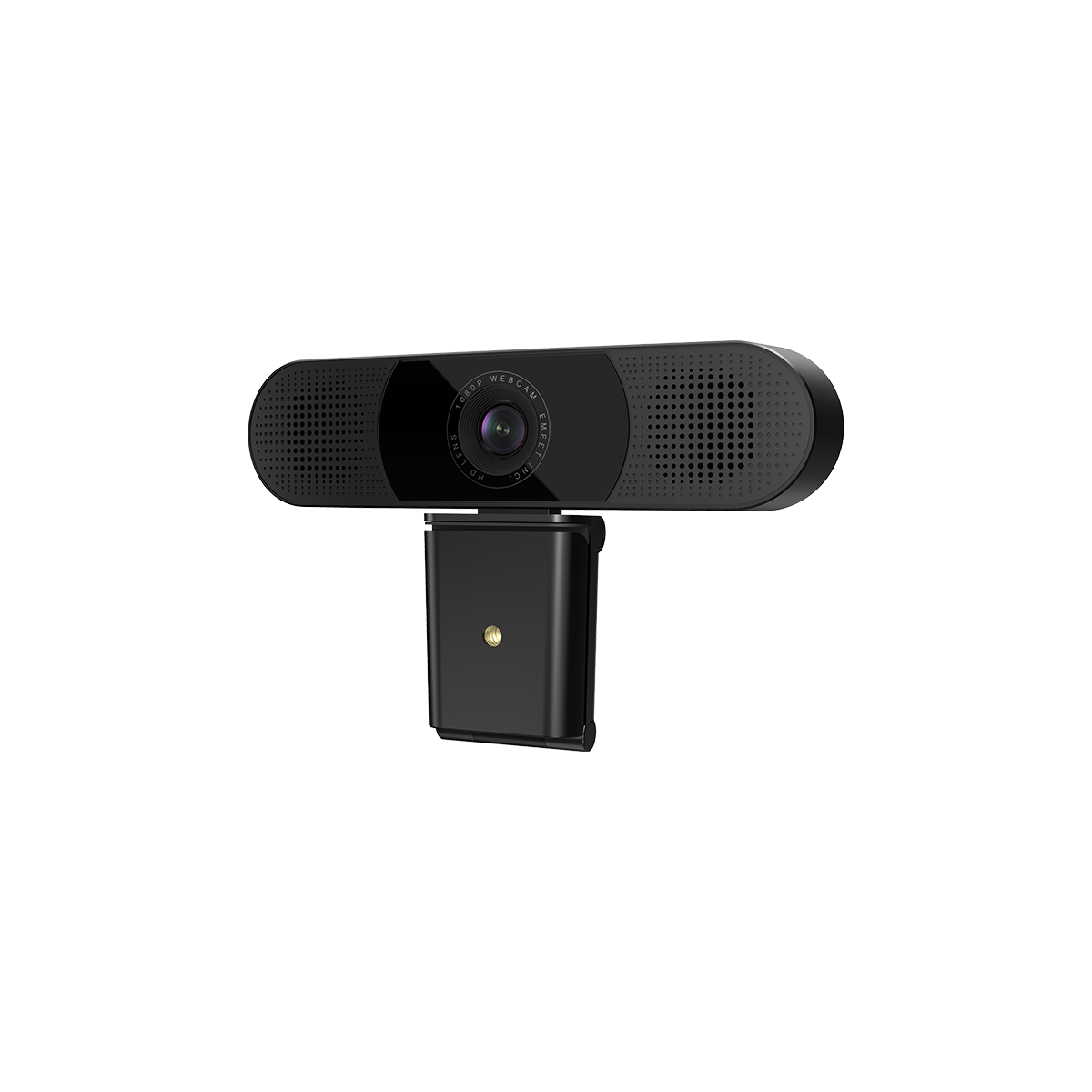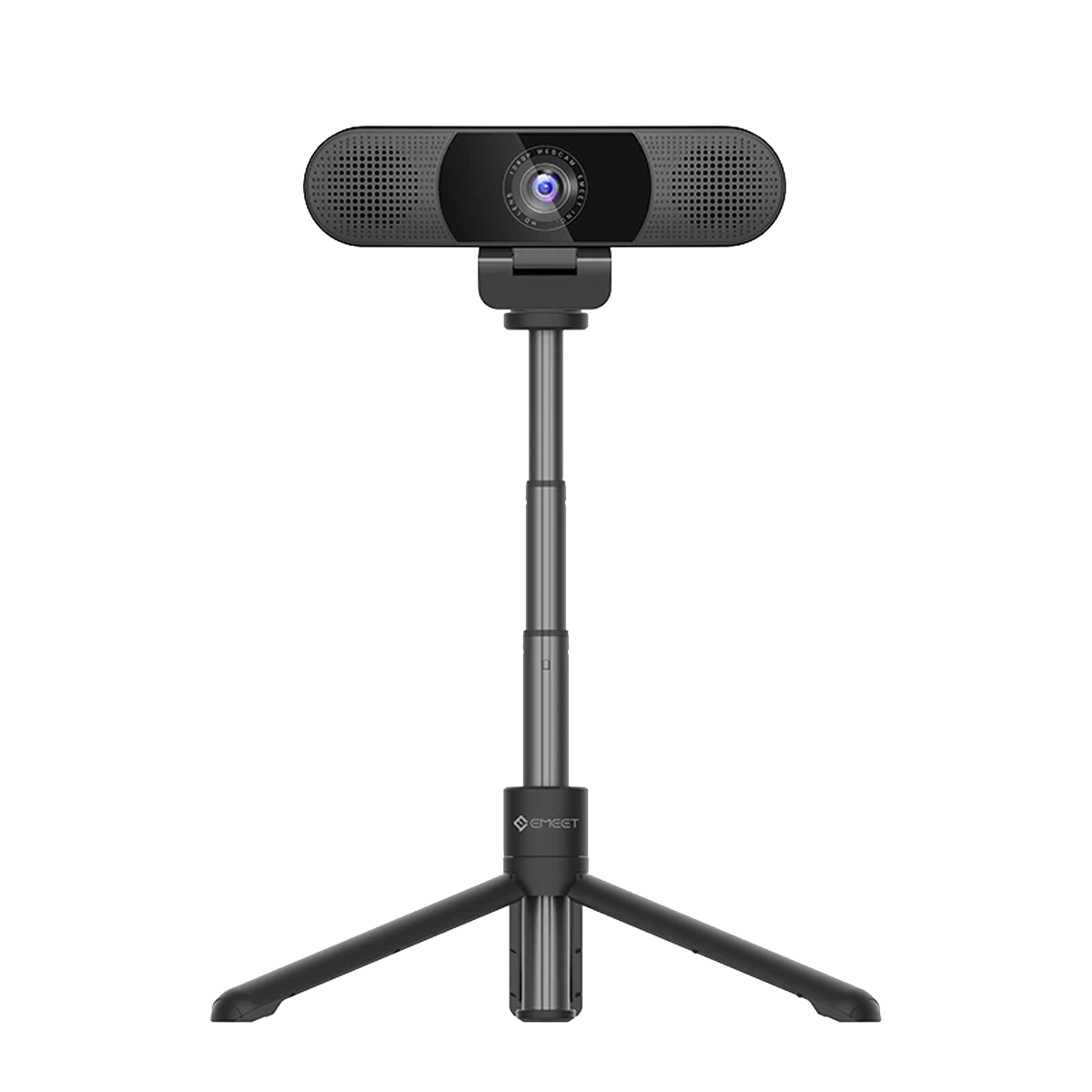 EMEET SmartCam C980 Pro
Black / C980 Pro
Redefine All In One
All-in-one webcam with 1080P resolution, 4 noise-canceling microphones, and 2 loudspeakers. Ideal for any kind of video call such as video conferencing, online teaching and tele health care, etc. With its broad compatibility and ease of use.



1080P HD Lens
Start a clear and fluid face time with whoever you want with C980Pro which features 1080P@30FPS, accurate color rendition, and lifelike images.

4 Noise-Canceling Microphones
4 omni-directional microphones pick up voices effectively within 2 meters while depressing the background noise and eliminating echo with our exclusive DSP algorithm, reproducing your voice clearly to the other side.

2 Loudspeakers
Two 1W loudspeakers deliver loud and clear sounds up to 81dB, enabling you to catch every single speech from the other end.
Plug and Play
Simply plug the C980Pro into your PC via USB-A and join meetings immediately. Say goodbye to system crash problems when using cumbersome old machines caused by high power consumption thanks to the compact all-in-one yet low-power consumption device.


Look Professional in Any Light
No matter what situation you're in, the intelligent auto light correction always keeps the video natural and crystal-clear, helping show the best of you in any light with auto backlight compensation, auto white balance, and auto exposure.


Generous 90-Degree FoV
Enjoy your free rein under the generous wide 90° field of view that accommodates broader spaces around.


Physical Magnetic Privacy Cover
Comes with a magnetic privacy cover. Shield the lens by simply placing the cover on the lens for absolute security and peace of mind.


Works with EMEETLINK
Master your video and customize any parameter with our exclusive software EMEETLINK.

Broad Compatibility
Compatible with Windows and macOS and works with mainstream meeting platforms such as Zoom, Microsoft Teams and Skype for Business and more.

Various Mounting
Leave it on top of your table, clip it tightly on the monitor or mount it steadily on a tripod, just choose the most suitable way for you to meet multi-scenario needs.


TECH SPECS
IMAGE
Max Resolution:
1080P at 30FPS
Video Pickup Radius:
20-300cm
Video Codec:
YUY2 / MJPEG
Image Sensor:
1/2.7",CMOS,4M
Optical Focal Length:
2.88mm
BLC (Black Light Compensation):
Automatic
AUDIO
Microphone:
4 Omni-Directional Microphones
Optimal Pickup Range:
1.5M
CONNECTION
Connection:
USB2.0, USB-A, 1.8m
UVC Communication Protocol​:
UVC 1.0~1.5
USAGE
Privacy Cover:
Physical Privacy Cover
Dimensions (W*H*D):
159mm*62mm*69mm
Recommended For:
Video Conferencing, For Business, For Healthcare and Education
Average Power Consumption:
1.25W
COMPATIBILITY
Compatibility:
Works with Zoom, Microsoft Teams, Skype for Business, Slack, Webex, and many more
Operating System:
windows 7, 8, 8.1, 10, 11 Mac OS 10.10 or later
WHAT'S IN THE BOX
EMEET SmartCam C980 Pro
Safety Guide
Quick Start Guide
Carrying Bag
Product Comparison
Model
C980 Pro
C960
C965
Price
¥9,999
¥2,999
Max Resolution
FHD 1080P@30FPS
FHD 1080P@30FPS
FHD 1080P@30FPS
Field of View (Diagonal)
90°
90°
90°
Focus Type
Fixed Focus
Fixed Focus
Fixed Focus
Auto Light Correction
Yes
Yes
Yes
Microphone
4 Noise-Canceling Mics
2 Noise-Canceling Mics
2 Noise-Canceling Mics
Speaker
1W*2, 81dB@0.5m
N/A
N/A
Connection
Plug-and-Play USB-A
Plug-and-Play USB-A
Plug-and-Play USB-A
Privacy Cover
Physical Magnetic Privacy Cover
Physical Flippable Privacy Cover
Physical Flippable Privacy Cover
Tripod-Mounted(1/4" Thread)
Yes
Yes
Yes
Dimensions (W*H*D mm)
159*62*69
125*68*52
100*59*55
Weight
235g
153g
146g
FAQ
How to adjust the camera picture parameters?

Connect the device to the computer via USB cable.


Open the EMEETLINK software and click on the device picture to enter the setting interface.


The interface can set the power line frequency (anti-flicker) according to your needs, and adjust the brightness, contrast, sharpness, saturation, and white balance.


If you want to restore all settings, just click "Restore Default Settings".
Does the EMEET C980 Pro have software?


Yes, the EMEET C980 Pro Webcam will be automatically installed when you connect it to a computer.

No additional software is required.

You will need to open camera software such as Quick Time, Photo Booth, Skype, or FaceTime to start streaming the video.
( カスタマー サービス )
お問い合わせお待ちしております。
Choosing a selection results in a full page refresh.